Travel
Welcome to Adventure Bay Charters – the home of the sensational Great White Shark Cage Diving experience where you can swim with the sharks and Swim with the Sea Lions! We're so excited that you have made it to our website to see how we can make your South Australian holiday one to remember! Our ultimate goal is to offer visitors to Eyre Peninsula a once-in-a-lifetime, unique tourism experience – and we think we can definitely accomplish that! Just imagine coming face to face with the ocean's largest predator the Great White Shark, or doing somersaults and playing games with the gorgeous Australian Sea Lions? These experiences are truly amazing, and we are so lucky to be able to offer them to our wonderful guests.
Adventure Bay Charters - Swim with the tuna, swim with the sea lions, swim with the great white shark - shark cage diving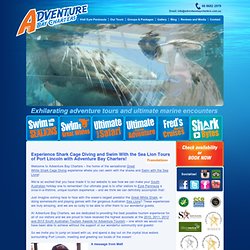 Hotel Kakslauttanen is located in the Saariselkä fell area amidst beautiful Lapland scenery in the vicinity if Urho Kekkonen National Park. We enjoy excellent connections – Highway 4 is nearby and all scheduled buses drive right up to the hotel and Ivalo airport is just 35 kilometres away with a bus transfer straight to the hotel front-door. We have 40 first-class log cabins, out of which five are queen suites, one honeymoon turf chamber and one traditional Lappish farmer log house. The cabins are located sufficiently far apart and each cabin enjoys its own peaceful garden area. We have the world's largest smoke sauna, equipped with its own restaurant, the main building log house restaurant, two exotic Lapishtent restaurants and a charming snow restaurant.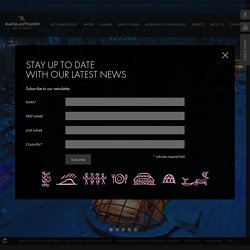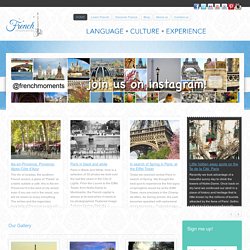 Top 10 France's tallest cathedrals and churches Here is the Top 10 of France's tallest cathedrals and churches. Nine out of ten sanctuaries are found in the North of France, except for one in Bordeaux. All churches and cathedrals reach a height of more than 100 metres. The list is followed by more than 30 other buildings. In the top 45, only [...] It's time to learn French!
Preachers Rock, Preikestolen, Norway Blue Caves - Zakynthos Island, Greece Skaftafeli - Iceland Plitvice Lakes – Croatia Crystalline Turquoise Lake, Jiuzhaigou National Park, China Four Seasons Hotel - Bora Bora