Teacher Articles
Ronald A. Beghetto and James C.
Creativity Now!:Fundamentals of Creativity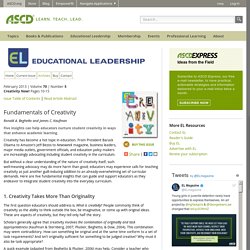 In 500 Billion Words, a New Window on Culture
Can computers take the place of teachers?
On Facebook, how classroom rules do and do not apply. In real life, people don't just usually walk right up to you and ask you to be their friend. Little kids do, I guess, but adults generally see that sort of question as just plain weird. I think of this sometimes when my students friend me on Facebook—adding yet another layer of complexity to the question of how best to balance the teacher-student-friend relationship—a layer of complexity that just five years ago did not exist. Many schools have responded to this new reality by creating official Facebook policies. But mine is a private high school that trusts its teachers to behave responsibly until, I suppose, someone doesn't.
Should Teachers Friend Their Students? - Education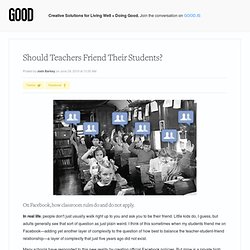 GOOD Transparency: Education in America