PI
orbit.com
Dessins et modèles
Global Brand Database
New to Patent Searching? See this important information about searching for patents: Patents may be searched using the following resources:
USPTO - Search for Patents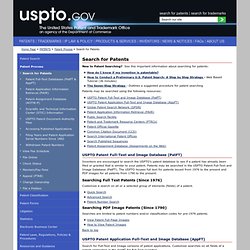 IP Menu
OHIM - Designs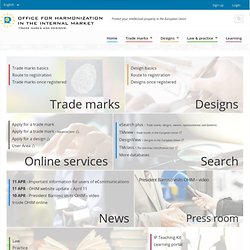 Outward appearance, as specified in a design, plays a very important role in the distinctiveness and value of products. As a result, organisations are increasingly choosing to protect their design rights by registering them. Rights owners can choose between various national and international routes to protection and the registered Community design (RCD), administered by OHIM, has been available since 2003 to cover all 27 member states in the European Union in a single application. To date, OHIM has received and registered around 690 000 designs and this is increasing at a rate of about 75 000 a year.
Patentscope