MechWare
The Internet Craftsmanship Museum Presents: Animatronic human sculpture in bronze and stainless steel Mark Ho in his shop with finished sculpture. (Click on photo to view a larger image.) Introduction…
Artists in Metal柚ark Ho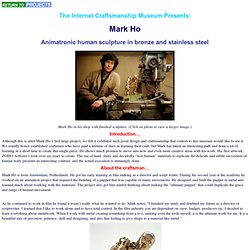 - StumbleUpon
ModelEngines.info
Beer Can Engines
Translate
My subversive attempts to do something useful.
DMG Lib: DMG-Lib Home + News
Anodizing and dying aluminum without battery acid - Observations
Video and writeup below The anodizing and dying of aluminum parts at home has long been a popular project for many people.
geo-dome prefab geodesic domes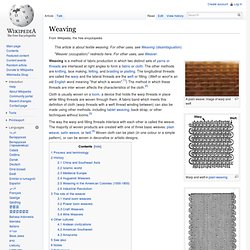 Weaving
A plain weave: image of warp and weft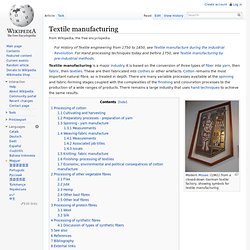 Textile manufacturing is a major industry . It is based in the conversion of three types of fibre into yarn , then fabric , then textiles . These are then fabricated into clothes or other artifacts. Cotton remains the most important natural fibre, so is treated in depth. There are many variable processes available at the spinning and fabric-forming stages coupled with the complexities of the finishing and colouration processes to the production of a wide ranges of products.
Textile manufacturing
23B Shop
Main Page - VintageMachinery.org Knowledge Base (Wiki)
STAIR ROVER « PoChih Lai
Filmed by Juriaan Booij Material : aluminum, maple, bamboo, PU rubber, PVC Inspiring action The piece aims to expanding the capability and possibility of extreme sports as we understand them. Inherited from our natural instincts, sliding as children and snowboarding as adults, the focus is on one of the most influential and stimulating sports – skateboading, aiming to push the boundaries further.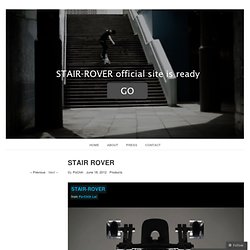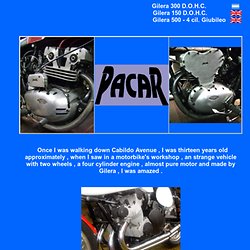 I always wanted my motorcycle works better and this "300" started to mutate . The first thing was te dynamo which was tired of working , the fourth alternator that I has installed is the one that has today with its tyristor voltage regulator , all made by myself . The following was the camshaft , it was modified but with such bad luck , when I check the values of degrees whit comparator didn't match with what they had told me , with diferences of more than 5º in general . The engine worked , but with a fuel comsumption of a 600 cc (Fiat) . I logically increased the compression into 9:1 according to the fuel at that time .
Gilera 300 - pacar
Future Aircraft Carrier (CVF) Queen Elizabeth Class Part 14 ... and Redesign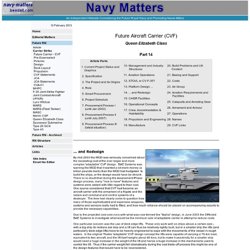 Navy Matters | Future Aircraft Carrier Part 14