Photo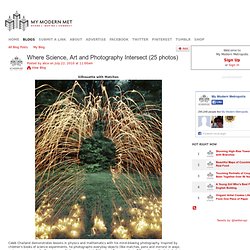 Silhouette with Matches Caleb Charland demonstrates lessons in physics and mathematics with his mind-blowing photography. Inspired by children's books of science experiments, he photographs everyday objects (like matches, pens and mirrors) in ways we've never imagined, often using multiple exposures to tell the story. For example, in Fifteen Hours, the last photo in this set, Charland used 15 exposures to show how the flame of a dinner candle beautifully burns down.
Look in art: Simon Birch
SHOOT FOR YOUR LIFE » Bryan Schutmaat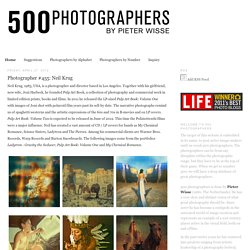 I have just arrived in Portland, Oregon where I am invited to review portfolio's in the next four days at the PhotoLucida Portfolio Reviews. Already I have had the pleasure to meet several photographers that are on this website. After the intense four days of reviewing I will be heading to Los Angeles. Mopla (Month of Photography Los Angeles) invited me to create a special projection to be shown on April 25 and 27, which is also the closing night party. I have chosen the theme Sublime & Divine; A Painter's Eye. If you are in the neighbourhood, make sure to check it out.