Catching Up: Non-Steve Jobs Edition
Rob "CmdrTaco" Malda Resigns From Slashdot - Slashdot
After 14 years and over 15,000 stories posted, it's finally time for me to say Good-Bye to Slashdot. I created this place with my best friends in a run down house while still in college.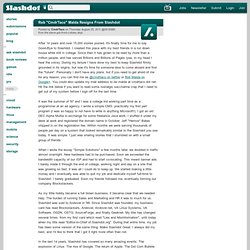 WikiLeaks publishes tens of thousands more cables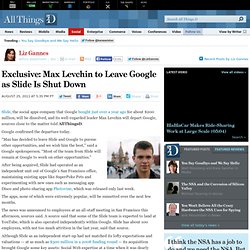 Slide, the social apps company that Google bought just over a year ago for about $200 million, will be dissolved, and its well-regarded leader Max Levchin will depart Google, sources close to the matter told AllThingsD.
Max Levchin to Leave Google As Slide Is Shut Down - Liz Gannes - Social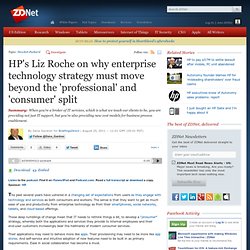 These deep rumblings of change mean that IT needs to rethink things a bit, to develop a "prosumer" strategy, whereby both the applications and services they provide to internal employees and their end-user customers increasingly bear the hallmarks of modern consumer services. Their applications may need to behave more like apps.
HP's Liz Roche on why enterprise technology strategy must move beyond the 'professional' and 'consumer' split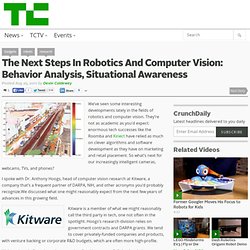 We've seen some interesting developments lately in the fields of robotics and computer vision. They're not as academic as you'd expect: enormous tech successes like the Roomba and Kinect have relied as much on clever algorithms and software development as they have on marketing and retail placement. So what's next for our increasingly intelligent cameras, webcams, TVs, and phones?
The Next Steps In Robotics And Computer Vision: Behavior Analysis, Situational Awareness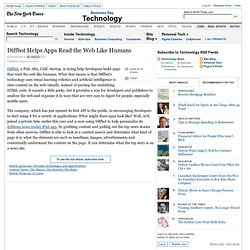 Diffbot Helps Apps Read the Web Like Humans
The company, which has just opened its first API to the public, is encouraging developers to start using it for a variety of applications.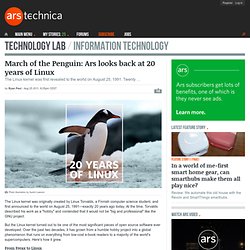 March of the Penguin: Ars looks back at 20 years of Linux
The Linux kernel was originally created by Linus Torvalds, a Finnish computer science student, and first announced to the world on August 25, 1991—exactly 20 years ago today.
Exclusive: How Facebook is open-sourcing its data centers and servers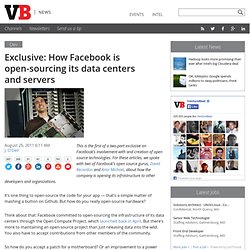 This is the first of a two-part exclusive on Facebook's involvement with and creation of open source technologies.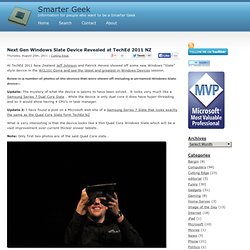 Next Gen Windows Slate Device Revealed at TechEd 2011 NZ | Smarter Geek
At TechEd 2011 New Zealand Jeff Johnson and Patrick Hevesi showed off some new Windows "Slate" style device in the WCL101 Come and see the latest and greatest in Windows Devices session. Below is a number of photos of the devices that were shown off including a un-named Windows Slate device… Update: The mystery of what the device is seems to have been solved… It looks very much like a Samsung Series 7 Dual Core Slate .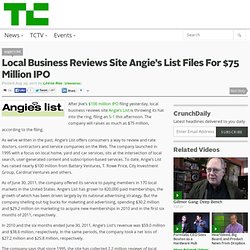 Local Business Reviews Site Angie's List Files For $75 Million IPO
After Jive's $100 million IPO filing yesterday, local business reviews site Angie's List is throwing its hat into the ring, filing an S-1 this afternoon.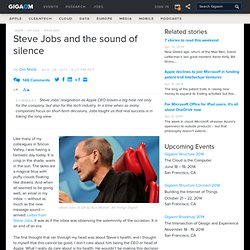 Steve Jobs at D8 by Asa Mathat | All Things Digital
Steve Jobs and the sound of silence