HTML5
Web sémantique & formats standards
HTML5 and CSS3 have just arrived (kinda), and with them a whole new battle for the 'best markup' trophy has begun. Truth to be told, all these technologies are mere tools waiting for a skilled developer to work on the right project. As developers we shouldn't get into pointless discussions of which markup is the best. They all lead to nowhere. Rather, we must get a brand new ideology and modify our coding habits to keep the web accessible.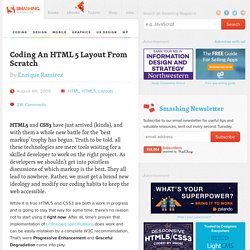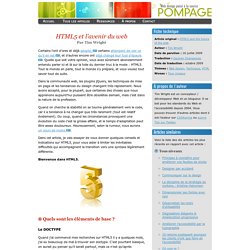 Par Tim Wright Certains l'ont d'ores et déjà adopté, certains attendent de voir ce qu'il en est , et d'autres encore ont déjà changé leur fusil d'épaule . Quelle que soit votre opinion, vous avez sûrement abondamment entendu parler ici et là sur la toile du dernier truc à la mode : HTML5. Tout le monde en parle, tout le monde s'y prépare, et vous voulez tout savoir tout de suite.
HTML5 et l'avenir du web
HTML 5 is developed as the next major version of HTML (HyperText Markup Language) and its already giving hard time to Adobe Flash. Flash usage is facing a constant drop in web and internet applications and HTML 5 opened new doors for web designers and developers. HTML 5 is useful because of the advances features/structures like new semantic structural tags, API specs or offline storage, new inline semantic tags and much more. These advanced features of HTML 5 making designing job easy for designers to create rich internet applications and webpages. There are several other features such as built-in rounded corners and ability to create drag and drop interactivity which is proving very useful for designers.
Top 10 Essential HTML 5 Tutorials For Web Designers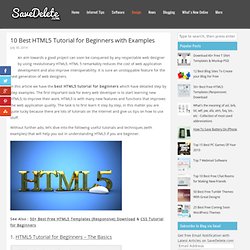 Introduction to HTML 5 on Vimeo
HTML5 is giving web designers and developers new capabilities that were things of fantasy with previous versions of HTML. Web pages will now be more semantic with the use of structure specific tags. Visual elements like rounded corners are now built in, and so is the ability to create drag and drop interactivity. Even though HTML5 is not fully supported in major browsers, there are those that are pushing forward and experimenting with its new features.