Technoids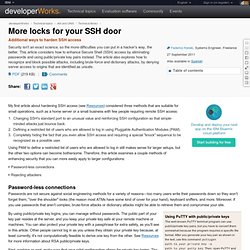 More locks for your SSH door
My first article about hardening SSH access (see Resources) considered three methods that are suitable for small operations, such as a home server or a small business with few people requiring remote SSH access:
When good disks go bad
Introduction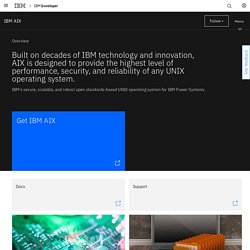 La navigation Web se veut de plus en plus visuelle. C'est ce que tente de démontrer la société Pearltrees qui propose un service de « social bookmarking » vous permettant d'archiver et de classifier un nombre infini de pages web, par l'intermédiaire d'une interface graphique et ergonomique.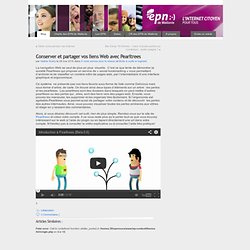 Conserver e
What a joy these maps are to behold. It's as if someone took one of those composite satellite maps - you know, impossibly showing the whole world at night, the darkness broken by hubs and strings of artificial light (1) - and gave it the power of speech. For the riot of colours on these maps correspond to the diversity of languages spoken, or rather: typed, on Twitter. The explosive growth of the micro-blogging service's global popularity is emblematic of a trend affecting the entire internet: it's becoming less American, and less Anglophone. The most recent numbers I could find, indicate a drop in US-based 'unique users' from 62% in June 2009 to just over 50% in January 2010.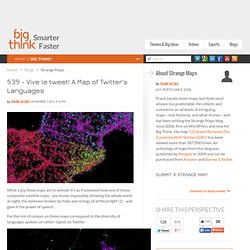 539 - Vive le tweet! A Map of Twitter's Languages | Strange Maps