Conferences 2011
EPAL - Échanger Pour Apprendre en Ligne- Grenoble- 23-24-25 juin 2011. 1st International Language Conference, 10th & 11th December, 2010: Welcome. 1st International Language Conference at NUI Galway; Translation, Technology and Autonomy in Language Teaching and Learning 10th-11th December 2010 Organised by;The School of Languages, Literatures and CulturesThe Centre for Excellence in Learning and Teaching (CELT)Acadamh na hOllscolaíochta Gaeilge at the National University of Ireland, Galway.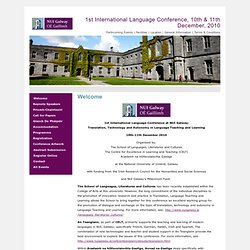 Welcome - CALICO. CALICO - The Computer Assisted Language Instruction Consortium Member Login E-mail: Password: Reset Password Conference 2014 May 6 - 10.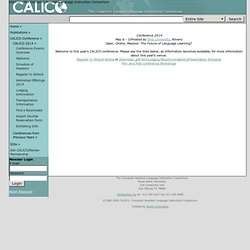 Eurocall 2011. Staying Fit in Todays World In this competitive world, to stay on top, it is really important to be healthy.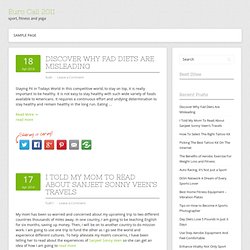 It is not easy to stay healthy with such wide variety of foods available to Americans. It requires a continuous effort and undying determination to stay healthy and remain healthy in the long run. Eating … Read More → read more.
---