Info
Surprising Cleaning New Uses - Real Simple.
Code of Conduct. Lifehacker, tips and downloads for getting things done. Business. Music Festivals. PhoneBook. - StumbleUpon. Hunts for Healing: healing wounded soldiers with outdoor challenges. 50 Lessons I wish I had learned earlier | Family on Bikes - StumbleUpon.
Welcome to our blog!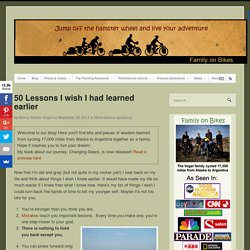 Here you'll find bits and pieces of wisdom learned from cycling 17,000 miles from Alaska to Argentina together as a family. Hope it inspires you to live your dream! Official Kelley Blue Book New & Used Car Values. 100 Websites You Should Know and Use. Entertainment Meet David Peterson, who developed Dothraki for Game of Thrones There are seven different words in Dothraki for striking another person with a sword.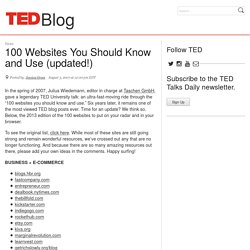 Among them: "hlizifikh," a wild but powerful strike; "hrakkarikh,"a quick and accurate strike; and "gezrikh," a fake-out or decoy strike. But you won't find these words in George R.
Weather
---