Blogs
- Fareed Zakaria
ARTICLES: Fareed Zakaria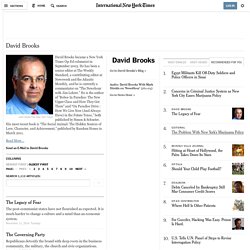 David Brooks became a New York Times Op-Ed columnist in September 2003. He has been a senior editor at The Weekly Standard, a contributing editor at Newsweek and the Atlantic Monthly, and he is currently a commentator on "The Newshour with Jim Lehrer." He is the author of "Bobos In Paradise: The New Upper Class and How They Got There" and "On Paradise Drive : How We Live Now (And Always Have) in the Future Tense," both published by Simon & Schuster. His most recent book is "The Social Animal: The Hidden Sources of Love, Character, and Achievement," published by Random House in March 2011. Mr.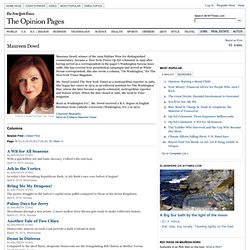 Maureen Dowd Columnist Page
Maureen Dowd , winner of the 1999 Pulitzer Prize for distinguished commentary, became a New York Times Op-Ed columnist in 1995 after having served as a correspondent in the paper's Washington bureau since 1986. She has covered four presidential campaigns and served as White House correspondent. She also wrote a column, "On Washington," for The New York Times Magazine. Ms.
Hullabaloo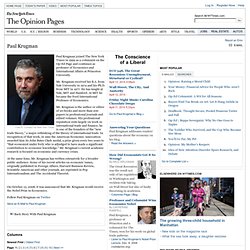 Paul Krugman joined The New York Times in 1999 as a columnist on the Op-Ed Page and continues as professor of Economics and International Affairs at Princeton University. Mr. Krugman received his B.A. from Yale University in 1974 and his Ph.D. from MIT in 1977.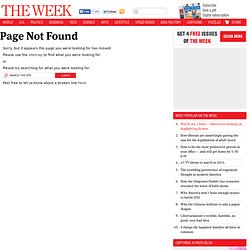 Daniel Larison Daniel Larison | March 29, 2013 And somehow, this worldview still prevails among GOP leaders Matt K.
Bullpen - News, Commentary, and Opinion
Charts
How the markets rate the solvency of American states compared with European countries Credit default swaps are derivatives that investors use to protect against, or bet on, an entity being unable to repay its debts. The higher the spread, the less faith the market has that default can be avoided. As fears over the fiscal health of peripheral euro-zone countries have resurfaced, their spreads have climbed dramatically. Those of larger members have also widened, but by less.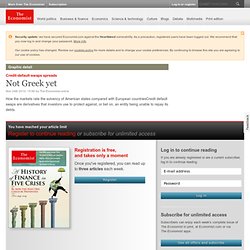 Democracy in America
Nicholas D. Kristof
Michael Medved
- Charles Krauthammer Archive
Beat the Press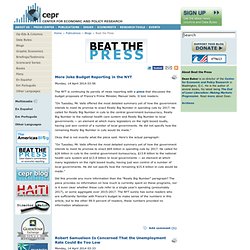 Last week This American Life had a piece on the increase in the number of people on Social Security disability. While the segment had many interesting stories, and presented useful background, it got some of the basics wrong. While the story did note the impact of the economic downturn on disability claims, it failed to recognize the actual importance of the economic collapse. Instead the piece turned to a variety of other explanations, for example citing the 1996 welfare reform bill. If we go back to the projections in the 1996 Social Security trustees report, the disability program was projected to cost 1.93 percent of payroll in 2005. As it turned out, the program cost just 1.85 percent of payroll in 2005, about 4 percent less than the trustees had projected in 1996.