Photoshop
Get flash to fully experience Pearltrees
Photoshop's text and layer tools can be used to create some really awesome effects. We've put together a list of 60 of the best tutorials we could find to help you stay up to date on the latest trends and techniques. You'll find some really cool grunge and glass styles (plus a few surprises!) and learn how some of the best designers create their unique effects.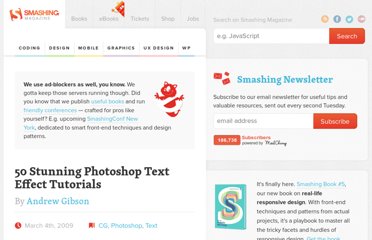 Photoshop is one of the most popular tools among web and graphic designers all around the world. Everyday lots of tutorials being created, but which blogs and websites provide the best tutorials? In this collection I've included the best Photoshop tutorial blogs and websites worth reading. Hopefully, you will like this roundup and find something new and useful for you. Web Design Fan isn't included here but you can find some really great Photoshop tutorials in our Tutorials category.
Get started learning Adobe Photoshop with these beginner tutorials on tools, features, and basic techniques every new user should know. Learn how to crop, rotate, resize, create basic shapes, add text, understand layers, and more. Use Photoshop to create a decorative doorknob hangar sign for Easter. A template for the project is provided and you will learn to work with layer styles, layer masks, and the pen tool. These are the keyboard shortcuts that I use the most, along with some that I don't use often, but always end up having to look up when I need them. Photoshop's pattern stamp tool lets you paint with a pattern in one of the Photoshop libraries or with a pattern that you create.