Nature
Crystal River - The most beautiful river on earth [Pics] Cano Cristales - Crystal River.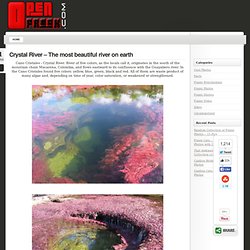 River of five colors, as the locals call it, originates in the south of the mountain chain Macarena, Colombia, and flows eastward to its confluence with the Guayabero river. In the Cano Cristales found five colors: yellow, blue, green, black and red. The eyes of a creature. Forget about BeetleCam and other devices.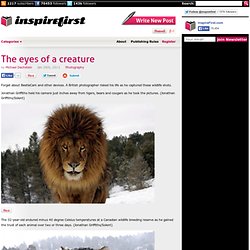 A British photographer risked his life as he captured these wildlife shots. Jonathan Griffiths held his camera just inches away from tigers, bears and cougars as he took the pictures. (Jonathan Griffiths/Solent) The 32-year-old endured minus 40 degree Celsius temperatures at a Canadian wildlife breeding reserve as he gained the trust of each animal over two or three days. Snowflakes Up Close: A Small, Fragile World. If you're one of those people who likes to ponder things while looking out a frosty window on a cold winter day, these pictures will clear up one of those long standing wonders: each snowflake really IS unique.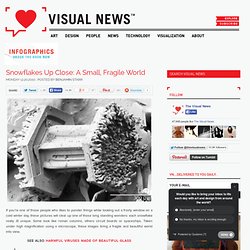 Some look like roman columns, others circuit boards or spaceships. Taken under high magnification using a microscope, these images bring a fragile and beautiful world into view. See Also HARMFUL VIRUSES MADE OF BEAUTIFUL GLASS They say that every snowflake is different. Breath-taking wildlife photography | Pokkisam blog.
Passion is something which sometimes comes out wildly in the form of Wildlife photography.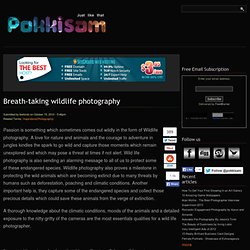 A love for nature and animals and the courage to adventure in jungles kindles the spark to go wild and capture those moments which remain unexplored and which may pose a threat at times if not alert. Wild life photography is also sending an alarming message to all of us to protect some of these endangered species. Wildlife photography also proves a milestone in protecting the wild animals which are becoming extinct due to many threats by humans such as deforestation, poaching and climatic conditions. Another important help is, they capture some of the endangered species and collect those precious details which could save these animals from the verge of extinction. Eyjafjallajökull. Grand Canyon Skywalk - Walk The Sky - Home. 40 Gorgeous Beach Photos, Beach Photography Examples | Digital Photography Shots.
Beach: Whenever you hear that word, thought of white and yellow sand; gorgeous sunset; beautiful chairs and smiling people passes your mind.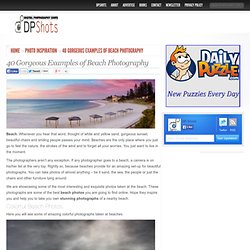 Beaches are the only place where you just go to feel the nature, the strokes of the wind and to forget all your worries. You just want to live in the moment. The photographers aren't any exception. If any photographer goes to a beach, a camera is on his/her list at the very top. Still Looking For Paradise? Maldives - justpaste.it. Double chain of twenty-six atolls… The Republic of Maldives, or simply the Maldives, is an island nation in the Indian Ocean.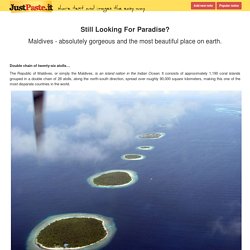 It consists of approximately 1,190 coral islands grouped in a double chain of 26 atolls, along the north-south direction, spread over roughly 90,000 square kilometers, making this one of the most disparate countries in the world. The atolls are composed of live coral reefs and sand bars, situated atop a submarine ridge 960 kilometers long that rises abruptly from the depths of the Indian Ocean and runs from north to south. Crystal clear waters, beautiful white sand beaches, swaying palm trees and fabulous dive sites – that's why the Maldives, is known for being one of the best tropical holiday destinations in the world. ...and no need to climb ;)
Gates to the Valley by Floyd K. Hopper. The Sky Before Katrina Struck. Image.jpg (JPEG Image, 954x494 pixels) 1 ???? ????? - #...madagaskar stone forest. Amazing Sight in the South Pacific | Ash, Ocean, Island, Imagine, Being. A yacht was traveling in the south Pacific when the crew came across a weird sight.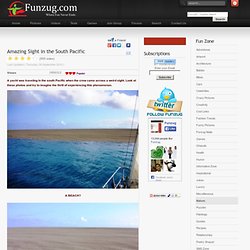 Look at these photos and try to imagine the thrill of experiencing this phenomenon. NO!!!! This is not a beach; Фото и рисунки, арт и креативная реклама.
---