Nature
Crystal River - The most beautiful river on earth [Pics]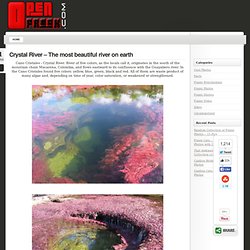 Cano Cristales - Crystal River. River of five colors, as the locals call it, originates in the south of the mountain chain Macarena, Colombia, and flows eastward to its confluence with the Guayabero river. In the Cano Cristales found five colors: yellow, blue, green, black and red.
Forget about BeetleCam and other devices.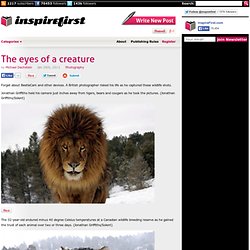 The eyes of a creature
If you're one of those people who likes to ponder things while looking out a frosty window on a cold winter day, these pictures will clear up one of those long standing wonders: each snowflake really IS unique.
Snowflakes Up Close: A Small, Fragile World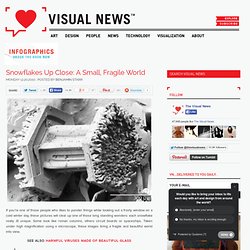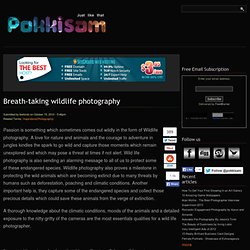 Breath-taking wildlife photography | Pokkisam blog
Passion is something which sometimes comes out wildly in the form of Wildlife photography.
Eyjafjallajökull
Grand Canyon Skywalk - Walk The Sky - Home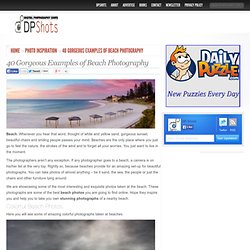 40 Gorgeous Beach Photos, Beach Photography Examples | Digital Photography Shots
Beach: Whenever you hear that word, thought of white and yellow sand; gorgeous sunset; beautiful chairs and smiling people passes your mind.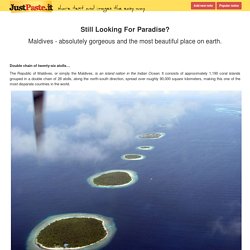 Double chain of twenty-six atolls… The Republic of Maldives, or simply the Maldives, is an island nation in the Indian Ocean.
Still Looking For Paradise? Maldives - justpaste.it
Gates to the Valley by Floyd K. Hopper
The Sky Before Katrina Struck
image.jpg (JPEG Image, 954x494 pixels)
1 ???? ????? - #...madagaskar stone forest
A yacht was traveling in the south Pacific when the crew came across a weird sight.
Amazing Sight in the South Pacific | Ash, Ocean, Island, Imagine, Being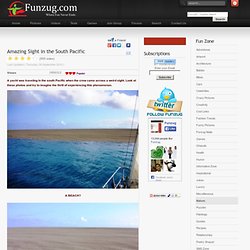 Фото и рисунки, арт и креативная реклама