Photographes
Situé à deux pas de la gare de Lyon et du Faubourg Saint Antoine, face à la place d'Aligre, le 100 E.C.S est un équipement culturel expérimental de 1800 m2 pouvant accueillir simultanément au sein de ses ateliers et de sa couveuse de projets une centaine d'artistes, professionnels et amateurs, réunis autour de disciplines variées (arts plastiques, arts vivants, photo, vidéo,…). Le 100 est également une SCIC (Société Coopérative d'Intérêt Collectif) se proposant de mener un travail commun de réflexion et d'expérimentation de rapports nouveaux entre la création artistique et la société dans ses rapports à l'économie, l'aménagement du territoire, la solidarité, le « vivre ensemble ». Le cent
Home : Kitra Cahana Photography
James Mollison Photography
Luca Zanier Fotograf | Home
Quinn Jacobson Photography - Historic Photographic Processes - Home Page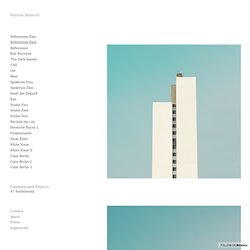 Examples of contemporary architecture in the cities of Madrid, Santiago de Compostela, Avilés, Bilbao. Photography2013 Kali Revisited - More pictures from potash dump Heringen - also known as 'Monte Kali'.Photography2013 Bonjour tristesse - Berlin and Potsdam in autumn / winterDigital Photography, Photography2013 Dubai and Abu Dhabi, 2013.
Ryan Schude - Los Angeles, Advertising, Fine Art, Editorial Photography. Photo, Photographer.
Patrick Gries
Robert Mapplethorpe was born in 1946 in Floral Park, Queens. Of his childhood he said, "I come from suburban America. It was a very safe environment and it was a good place to come from in that it was a good place to leave." In 1963, Mapplethorpe enrolled at Pratt Institute in nearby Brooklyn, where he studied drawing, painting, and sculpture.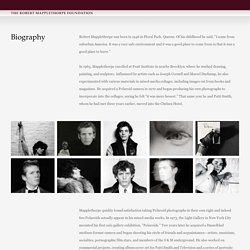 The Robert Mapplethorpe Foundation - Biography
The Moholy-Nagy Foundation
/ HOME 1 / RANCINAN