Photographes
Le cent
Home : Kitra Cahana Photography
Published by Chris Boot www.chrisboot.com Representation by Flatland Gallery www.flatlandgallery.com Commercial Representation by MAP www.mapltd.com Commercial Representation in Italy: www.multisrl.it Creative Editor: www.colorsmagazine.com/ Contact James james@jamesmollison.com James Mollison was born in Kenya in 1973 and grew up in England. After studying Art and Design at Oxford Brookes University, and later film and photography at Newport School of Art and Design, he moved to Italy to work at Benetton's creative lab, Fabrica. Since August 2011 Mollison has been working as a creative editor on Colors Magazine with Patrick Waterhouse.
James Mollison Photography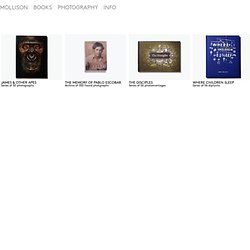 Luca Zanier Fotograf | Home
Quinn Jacobson Photography - Historic Photographic Processes - Home Page
Ryan Schude - Los Angeles, Advertising, Fine Art, Editorial Photography. Photo, Photographer.
Patrick Gries
Robert Mapplethorpe was born in 1946 in Floral Park, Queens. Of his childhood he said, "I come from suburban America. It was a very safe environment and it was a good place to come from in that it was a good place to leave." In 1963, Mapplethorpe enrolled at Pratt Institute in nearby Brooklyn, where he studied drawing, painting, and sculpture.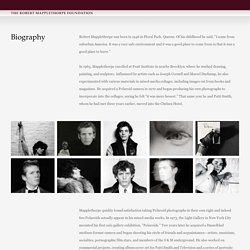 The Robert Mapplethorpe Foundation - Biography
The Moholy-Nagy Foundation
DENIS ROUVRE . PHOTOGRAPHE
/ HOME 1 / RANCINAN