Funny or interesting
Taille de soutien gorge: guide pratique et illustré pour trouver sa taille de bonnet selon son tour de poitrine
Comment connaître sa taille de soutien gorge ?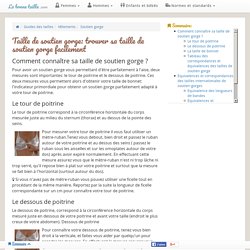 Home :: Emojicons
Charlie Bit My Finger - Again !
25 Ways to Wear a Scarf in 4.5 Minutes!
Index | eye shadow, coloronpro, instant makeup | colorOn Professional
FayHejab
How a Girls should put a man's shirt
Fluent in 3 months
A aventura no mar de uma família brasileira
Luana no Casulo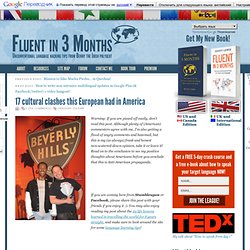 Warning: If you are pissed off easily, don't read this post. Although plenty of (American) commenters agree with me, I'm also getting a flood of angry comments and hatemail, but this is my (as always) frank and honest non-watered-down opinion, take it or leave it! Read on to the conclusion to see my positive thoughts about Americans before you conclude that this is Anti-American propaganda. If you are coming here from Stumbleupon or Facebook, please share this post with your friends if you enjoy it
17 cultural reasons why this European never wants to live in America
A Bíblia em Lego
The Brick Testament
"Jesus cristalizado"
Meaning of - Islamic-Dictionary.com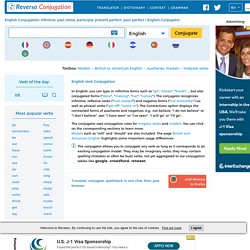 English verb Conjugation: modal verbs, irregular verbs, present, future, participle
In English, you can type in infinitive forms such as go, abide, break … but also not remember, hurt oneself, come in, go back ...
Casa Criativa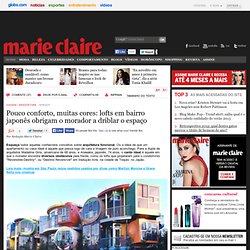 Esqueça todos aqueles conhecidos conceitos sobre arquitetura funcional. Ou a ideia de que um apartamento ou casa ideal é aquele que passa logo de cara a imagem de puro aconchego.
bemestarpulandocorda.jpg (620×961)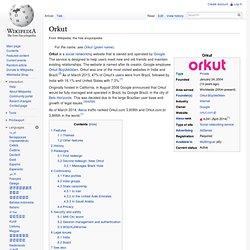 Orkut X
Orkut is a social networking website that is owned and operated by Google.[1] The service is designed to help users meet new and old friends and maintain existing relationships. The website is named after its creator, Google employee Orkut Büyükkökten. Orkut was one of the most visited websites in India and Brazil.[3] As of October 2011, 59.1% of Orkut's users were from Brazil, followed by India with 27.1% and Japan with 6.7%.[2]
Users must register before using the site, after which they may create a personal profile, add other users as friends, exchange messages, and receive automatic notifications when they update their profile.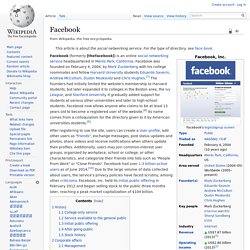 Facebook
Meare-Kat voltou para casa (Foto: Reprodução)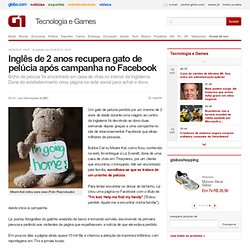 Pelúcia devolvida graças ao Facebook
What we learned from 5 million books
Google Ngram Viewer
Elizabeth Gilbert on nurturing creativity
Kathryn Schulz: Don't regret regret
Google Domains
drawing a girl face (desenho do rosto de uma menina)
Why Are Terrorists Often Engineers?