News Sites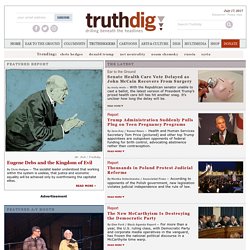 Please Support Truthdig In a media landscape littered with sellouts, we proudly remain one of the few truly independent news sites featuring strong, uncompromising voices. But we need your help to continue our mission of finding and publishing a range of insightful opinion and analysis from a progressive point of view.
Truthdig: Drilling Beneath the Headlines
Insight - Organized Crime in the Americas
Human Rights First
This Can't Be Happening | A news collective, founded as a blog in 2004, covering war, politics, environment, economy, culture and all the madness
The US Department of "Justice" has a distinctly nuanced concept of that term, taking a tough, no-holds-barred stance when it comes to individuals -- especially little people without much power or influence -- and trying at all costs to avoid prosecution when it comes to the powerful, and to big corporations -- especially big financial corporations. That schizoid approach to prosecution is personified in the recent actions--and inaction--of the DOJ's man in Manhattan, US Attorney for the Southern District of New York Preet Bharara. You remember Preet. He's the guy who came down so hard on a deputy consul general of the Indian Consulate in New York who was accused by his office of "human trafficking."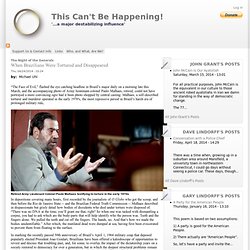 MERIP Home
In late June 2013, as neighboring Arab states continued their struggles against popular pressure for political reform or regime change, the Gulf emirate of Qatar undertook its own, voluntary transfer of power. Emir Hamad bin Khalifa Al Thani, patriarch of modern Qatar, appeared on state television to name as successor his 33-year old son, Sheikh Tamim. The outgoing leader was hobbled by serious health problems, it was said, and in any case most observers agreed that a recalibration of Qatar's domestic and international agendas was perhaps just what the doctor ordered.
New Europe | The European Political Newspaper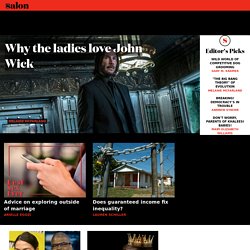 Salon.com
Up close at the Egyptian revolution Jehane Noujaim's thrilling Oscar nominee "The Square" stays on the Cairo streets through two revolutions Andrew O'Hehir Friday, Jan 17, 2014 12:00 AM UTC Entertainment Movies, Documentaries, Our Picks "SNL" finalist on audition: "It was such a historic moment" Simone Shepherd tells Salon about her experience auditioning for Lorne Michaels
The Pulse of the Middle East
openDemocracy
ProPublica
Democracy Now!