History
Shorpy Historic Photo Archive | Vintage Fine Art Prints. The Library of Congress' photosets on Flickr. 100 Abandoned Houses. America Before Pearl Harbor - Early Kodachrome Images. Color presents an entirely different image.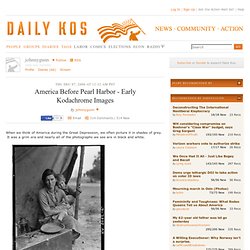 This is a photograph of Faro and Doris Caudill, farmers in Pietown, New Mexico. They lived in a dugout and struggled to survive on Resettlement Administration land. Captured: Color Photography from Russia in the Early 1900's | Plog — World news photography, Photos. Posted Oct 21, 2009 Share This Gallery inShare58 The photographs of Russian chemist and photographer, Sergei Mikhailovich Prokudin-Gorskii, show Russia on the eve of World War I and the coming of the revolution.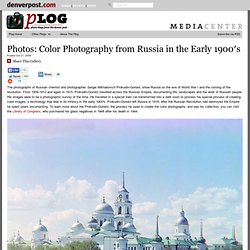 From 1909-1912 and again in 1915, Prokudin-Gorskii travelled across the Russian Empire, documenting life, landscapes and the work of Russain people. His images were to be a photographic survey of the time.
---