Report
Valeur d'un site Web, Valeur d'un Blog, combien vaut votre site Web?
Typealyzer
Article disponible en pdf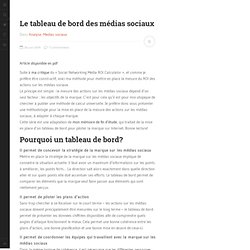 Le tableau de bord des Medias sociaux
Blue State Digital Readiness Report
Top Twitter Analysis Tools to Measure Your Twitter Influence « Grazitti Interactive
If there's one thing we know about Web authors it's that they are constantly seeking new sources of traffic for their content. It doesn't matter if you're a blogger, a marketing manager or a small business owner, there is simply no reason to invest time with content creation and Web design if no one is coming to read it. For this reason, it's important to figure out where to actually invest time for the greatest ROI. As a blogger I routinely asked myself the same question, until I finally realized that I (as the CEO of Woopra, the Web analytics company) had access to all the data I needed to make an absolute determination about which areas deserve the most attention. Guest author John Pozadzides is the CEO of the Web analytics company Woopra, organizer of the open-source blogger and developer conference OpenCa.mp, and the man behind OneMansBlog.com.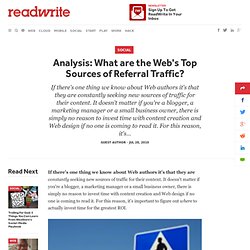 Analysis: What are the Web's Top Sources of Referral Traffic?
inShare0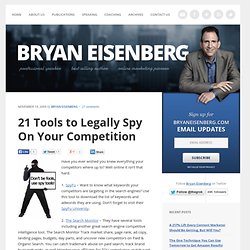 Spy on Your Competitors with Competitive Intelligence Tools