A LOT TO LEARN...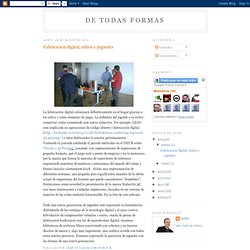 Empieza el nuevo curso y no me refiero únicamente al académico sino también al profesional. Otoño volverá a tomar el pulso de la actividad tanto por lo que se refiere al plano cultural como a las estrategias que preparan las empresas para el nuevo ejercicio. Propongo algunos temas que se irán desarrollando en próximas entradas y que también trataremos en el Postgrado en Concepto de Producto de Elisava. Son cuestiones que creo afectaran a la industria, al desarrollo de la profesión y, en consecuencia, a la configuración de nuevos productos.
DE TODAS FORMAS
designedobjects / FrontPage
Theatre is about interaction, about themes and conflicts, goals and approaches to those goals, frustration, success, tension, and then the resolution of those tensions. Theatre is dynamic, changing, always in motion. Our modern technologies with their powerful computers, multiple sensors, communication links and displays are also about interaction, and treating that interaction as Theatre proves to be rich, enlightening and powerful. Real interaction does not take place in the moment, on a fixed, static screen.
user advocacy and human-centered design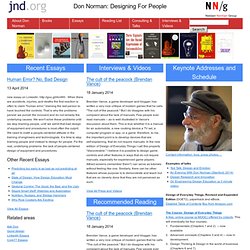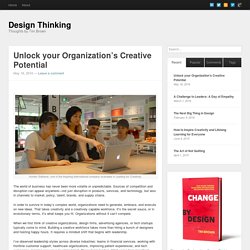 Making drones less dreadful is #1 on my redesigns of 2014 list This time of year, everyone seems to be making a list. Lists of resolutions.
Rodrigo Walker | Diseño, Innovación, Educación y Empresa
Phil McKinney - On innovation, creativity and ingenuity
Martin Lindstrom