Lists
10 Ways to Deal with Negative or Difficult People. "Dwelling on the negative simply contributes to its power."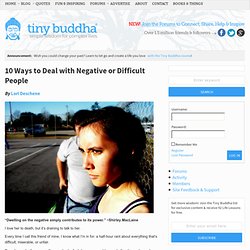 ~Shirley MacLaine I love her to death, but it's draining to talk to her. 10 Websites To Make You Think | The Online Learning Blog from Study2U. Supposedly browsing the internet requires more brain power than watching television.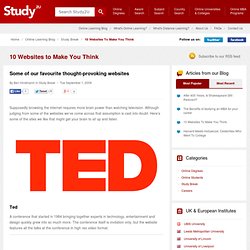 Although judging from some of the websites we've come across that assumption is cast into doubt. Here's some of the sites we like that might get your brain to sit up and listen. Top 40 Useful Sites To Learn New Skills. Post written by: Marc Chernoff Email The web is a powerful resource that can easily help you learn new skills.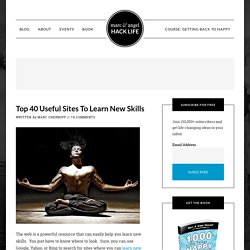 You just have to know where to look. Sure, you can use Google, Yahoo, or Bing to search for sites where you can learn new skills , but I figured I'd save you some time. 50 Questions That Will Free Your Mind. Post written by: Marc Chernoff Email These questions have no right or wrong answers.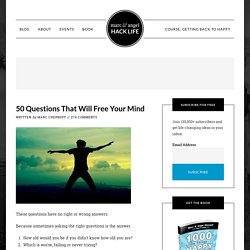 Because sometimes asking the right questions is the answer. How old would you be if you didn't know how old you are? Which is worse, failing or never trying? Do You Make These 10 Common Mistakes When You Think? Image: *Zara (license). "The world we have created is a product of our thinking; it cannot be changed without changing our thinking."Albert Einstein "It is neither good nor bad, but thinking makes it so."William Shakespeare "Think for yourselves and let others enjoy the privilege to do so, too."Voltaire Your thoughts are incredibly powerful.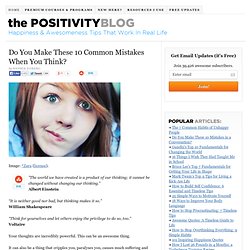 This can be an awesome thing. Blog: 100 Websites You Should Know and Use. Entertainment Meet David Peterson, who developed Dothraki for Game of Thrones There are seven different words in Dothraki for striking another person with a sword.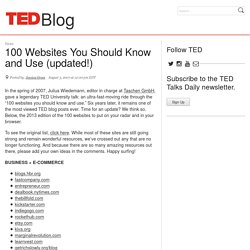 Among them: "hlizifikh," a wild but powerful strike; "hrakkarikh,"a quick and accurate strike; and "gezrikh," a fake-out or decoy strike. 29 Semi-Productive Things I Do Online When I'm Trying to Avoid R. Post written by: Marc Chernoff Email You don't always have to work hard to be productive.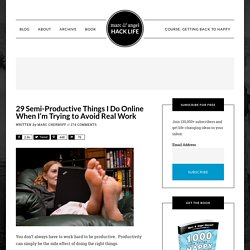 Top 100 Personal Development Blogs - Learn-gasm. Personal development can affect all aspects of your life, from controlling your negative thoughts to gaining the self-confidence to excel at work.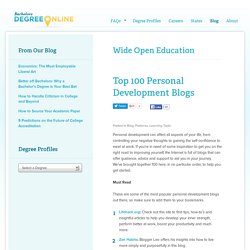 If you're in need of some inspiration to get you on the right road to improving yourself, the Internet is full of blogs that can offer guidance, advice and support to aid you in your journey. We've brought together 100 here, in no particular order, to help you get started. Must Read These are some of the most popular personal development blogs out there, so make sure to add them to your bookmarks. 100+ Google Tricks That Will Save You Time in School ? Eternal Code. [via onlinecolleges.net] With classes, homework, and projects–not to mention your social life–time is truly at a premium for you, so why not latch onto the wide world that Google has to offer?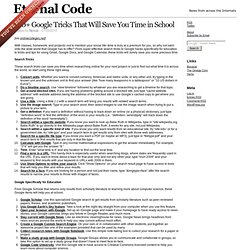 From super-effective search tricks to Google hacks specifically for education to tricks and tips for using Gmail, Google Docs, and Google Calendar, these tricks will surely save you some precious time. Time productivity. Post written by: Marc Chernoff Email We're all way too busy.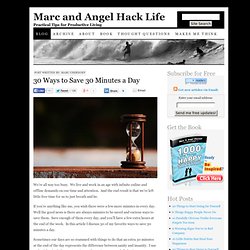 ---