CAS Management
How Obama Will Use Web Technology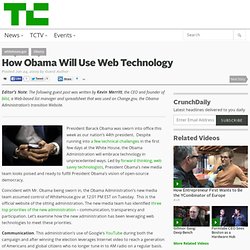 Editor's Note: The following guest post was written by Kevin Merritt, the CEO and founder of blist, a Web-based list manager and spreadsheet that was used on Change.gov, the Obama Administration's transition Website.
Start Your 30-day Free Trial and Eliminate Email Overload | SaneBox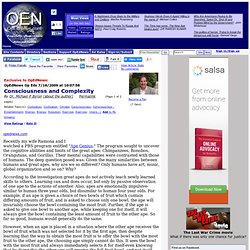 Recently my wife Ramona and I watched a PBS program entitled "Ape Genius." The program sought to uncover the cognitive abilities and limits of the great apes: Chimpanzees, Bonobos, Orangutans, and Gorillas. Their mental capabilities were contrasted with those of humans.
Consciousness and Complexity
Try out the newest version of IBM Many Eyes! New site design and layout Find visualization by category and industry New visualization expertise and thought leadership section