Arte&Diseño
All Categories - Most Popular Recently
La fascinante belleza de las semillas (micro-modelos de reproducción cósmica)
La colección fotográfica "Means of Reproduction" de Svjetlana Tepavcevic nos invita a maravillarnos de las formas intrincadas y prístinas de las semillas. Las semillas no solo engloban uno de los fenómenos más maravillosos de la naturaleza –la reproducción y el crecimiento explosivo– también constituyen una sublime y a veces secreta expresión estética. La belleza intrincada del mundo de las semillas se puede apreciar en el trabajo de Svjetlana Tepavcevic, quien casi por casualidad descubrió su diminuta atracción. Habiendo trabajado en fotografía de naturaleza antes, Svjetlana Tepavcevic se convirtió en coleccionista de semillas cuando hacía una caminata por Los Angeles y encontró un "objeto fabuloso. Estaba sucio y dañado, pero su estructura intrincada y su extraña belleza me fascinaron.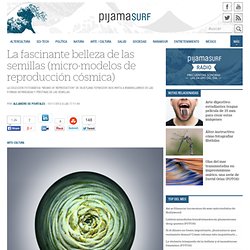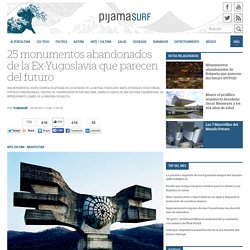 25 monumentos abandonados de la Ex-Yugoslavia que parecen del futuro
Una monumental visión cósmica dilapidada en los bosques de la antigua Yugoslavia: naves espaciales escultóricas, portales dimensionales, centros de comunicación interplanetaria, símbolos vacíos de una historia fragmentada. Un impresionante legado de la máquina socialista Podgarić
UPDATE: The Return of Bent Objects Wires transform these objects from inanimate to hilarious works of art. Little polish girl McDonalds as Sculpture Materials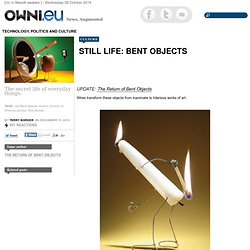 - STREET ART UTOPIA
GUSTO NYC
Lucas Simoes
Inspiriert von prägenden Filmemachern wie Wim Wenders und Andrey Tarkovsky, betrachtet der brasilianische Künstler Lucas Simões die Beschaffenheit des filmischen Frames präzise aus fotografischer Perspektive. In seinen installativen 'quasi cinemas' interessiert ihn besonders, wie die Filmkamera in wenigen klaren Einstellungen Bewegung erzeugt und unsere Vorstellungskraft anspielt. Dynamik entsteht nicht allein zwischen den Bildern. Somit fragt Lucas Simões nach den Details des einzelnen Frames und zerlegt es in seine Facetten, bis es sich wie eine weite Landschaft vor ihm ausbreitet. Jede Pose, jedes Objekt wird in seiner Abbildung zeitlich gestreckt.
Awesome Shadow Art - 2leep