DIVERS
Feu artifice fail. [the films of] David Fincher. Walking Dead vs. Quoi d'Neuf ? Vidéo : et si le générique de WALKING DEAD était celui de QUOI DE NEUF DOCTEUR ?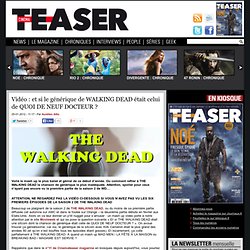 Voilà le mash up le plus baisé et génial de ce début d'année. Ou comment refiler à THE WALKING DEAD la chanson de générique la plus inadéquate. Attention, spoiler pour ceux n'ayant pas encore vu la première partie de la saison 2 de WD… Dead's Machine à Laver. Cette machine à laver vit ses derniers instants.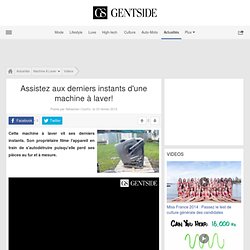 Son propriétaire filme l'appareil en train de s'autodétruire puisqu'elle perd ses pièces au fur et à mesure. Avez-vous déjà partagé cet article? Partager sur Facebook Partager sur Twitter. The Goon - Trailer. L'ISS film la Terre. Star Wars Quotidien. Where the Hell is Matt ? Guy Walks Across America. MOVE.
---