Food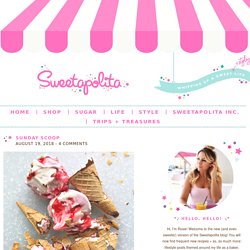 Best-Ever Chocolate Nutella Layer Cake Chocolate, chocolate everywhere! I was looking through some older posts the other day, and I came across these Chocolate Birthday Cupcakes with Nutella Cloud Frosting. And while I've never been fixated on Nutella desserts, I had almost forgotten how much I loved the way the sweet and hazelnutty flavour and creamy texture of Nutella added […]
At the end of March I had the pleasure of being flown out to Ventura California to tour a strawberry field by the California Strawberries to learn more about California strawberries! Strawberries are one of my favourite foods so it was a thrill to be able to visit a strawberry farm! Although strawberries are grown year round in California I tend to see them as one of the first signs of spring and they are at their peak during spring.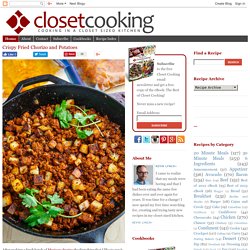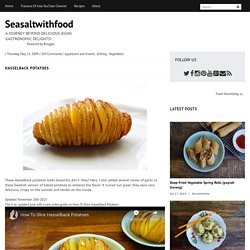 These Hasselback potatoes looks beautiful, don't' they? Here, I also added several cloves of garlic to these Swedish version of baked potatoes to enhance the flavor. It turned out great, they were very delicious, crispy on the outside and tender on the inside.. Updated: November 26th 2013 This is an updated post with a new video guide on How To Slice Hasselback Potatoes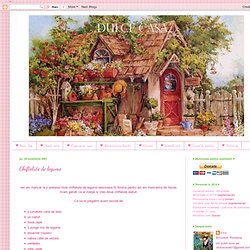 Chiftelute de legume
Ieri am mancat la o prietena niste chiftelute de legume delicioase.Si fiindca pentru azi am mancarica de fasole, m-am gandit ca ar merge si vreo doua chiftelute alaturi. Ca sa le pregatim avem nevoie de: o jumatate cana de orezun cartofdoua cepeo punga mix de legumedoua-trei ciupercicativa catei de usturoiverdeatasare, piperfaina Orezul se fierbe foarte bine, pana se desface si devine cleios. Ceapa se toaca, cartoful se da pe razatoarea mica. Ciupercile si mixul de legume se fierb un pic( cateva clocote).Usturoiul se piseaza.Toate ingredientele se mixeaza la robot, sau se dau prin masina de tocat.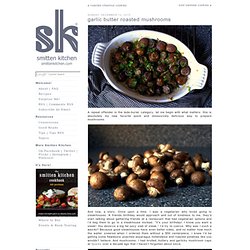 A repeat offender in the lede-burier category, let me begin with what matters: this is absolutely my new favorite quick and obsessively delicious way to prepare mushrooms. And now, a story. Once upon a time, I was a vegetarian who loved going to steakhouses.
If necessity is the mother of invention, then I've decided that hunger is most likely the father, and laziness, the step-father. That's how it seems around here anyway, and definitely how it went down one evening a few weeks ago when I got home from running errands and went scrounging for something to throw together for dinner. We were hungry and the fridge offered up a few possibilities, among them some frozen spinach, leftover chorizo and eggs. We always have eggs from the coop, and when I'm feeling lazy, I'm happy to throw a fried egg on top of something and calling it dinner. And there's just nothing like creamy polenta to pull a bunch of ingredients into something resembling a meal, that is ever since I discovered this super cinchy way to make it.