Informationliteracy
2 Cents Worth » How has Information Changed?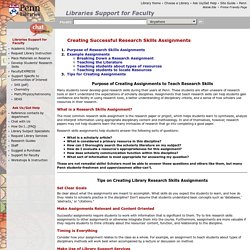 Creating Successful Research Skills Assignments
Main Content Purpose of Creating Assignments to Teach Research Skills Many students never develop good research skills during their years at Penn. These students are often unaware of research tools or don't understand the expectations of scholarly disciplines. Assignments that teach research skills can help students gain confidence and facility in using research tools, a better understanding of disciplinary criteria, and a sense of how scholars use resources in their research. What is a Research Skills Assignment?
Test Your Search Skills Try More Challenges... Our Model Digital Information Fluency (DIF) is the ability to find, evaluate and use digital information effectively, efficiently and ethically.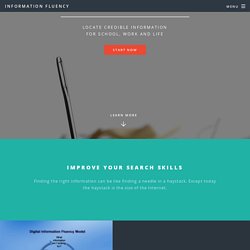 ATT Knowledge Network Explorer: Wired Learning: 21st Century Literacies Homepage
informationfluency » home
Students struggle with information literacy