stumble upon websites
Get flash to fully experience Pearltrees
The essence of any good bucket list consists of overcoming fears, achieving goals, realizing dreams and even simple pleasures. Whether it's an exotic adventure half-way around the world or something simpler, like spending more time with your family or friends, what matters is that you experience all the good and phenomenal things Earth offers.
Courtesy of My-Inspirational-Quotes.com 1. Twenty years from now you will be more disappointed by the things that you didn't do than by the ones you did do. So throw off the bowlines.
Learn more about the science of success with Heidi Grant Halvorson's HBR Single , based on this blog post. Why have you been so successful in reaching some of your goals, but not others? If you aren't sure, you are far from alone in your confusion.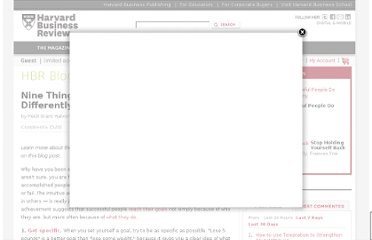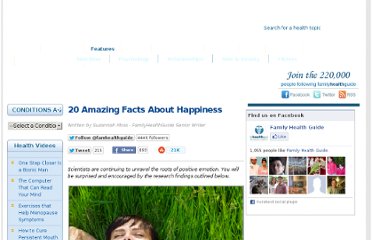 Written by Suzannah Moss - FamilyHealthGuide Senior Writer Scientists are continuing to unravel the roots of positive emotion. You will be surprised and encouraged by the research findings outlined below. 1) Although genes and upbringing influence about 50% of the variation in our personal happiness, our circumstances (income and environment) affect only about 10 percent.