To Survive
Never Talk to the Police. By Dave Hitt on Mar 31, 2010 in Featured, Police State What's the best response when a cop asks you something?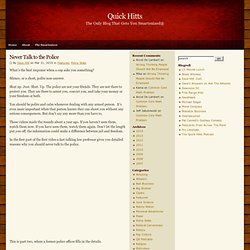 Silence, or a short, polite non-answer. Wilderness Survival. How to start your life over from scratch? If you had to walk away from your life in a split second, how would you start over?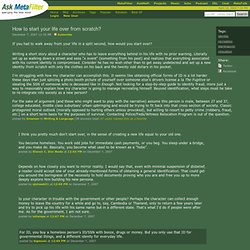 Writing a short story about a character who has to leave everything behind in his life with no prior warning. Literally set up as walking down a street and sees "x event" (something from his past) and realizes that everything associated with his current identity is compromised. How to Ditch Big Brother and Disappear Forever. You can disappear and still communicate. it's hard to do but you need to cultivate a online persona that is nothing like you.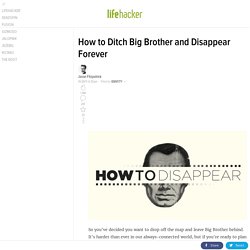 Problem is that any Link to your past is a flashing "LOOK HERE" beacon. Used prepaid cellphones are great, they are usually registered to someone you do not know, buy a card and keep it running, in fact get several and be ready to ditch a phone if you think it's getting connected to you.
---