To Survive
By Dave Hitt on Mar 31, 2010 in Featured, Police State What's the best response when a cop asks you something? Silence, or a short, polite non-answer.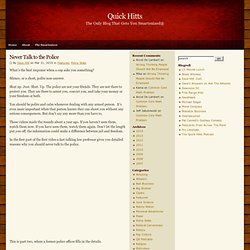 Never Talk to the Police
Wilderness Survival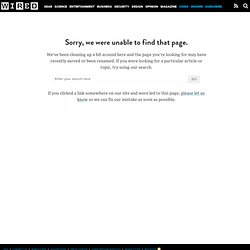 Photo: Joe Pugliese Shedding Your Identity in the Digital Age 1 August 13, 6:40 PM: I'm driving East out of San Francisco on I-80, fleeing my life under the cover of dusk. Having come to the interstate by a circuitous route, full of quick turns and double backs, I'm reasonably sure that no one is following me. I keep checking the rearview mirror anyway.
Writer Evan Ratliff Tried to Vanish: Here's What Happened
If you had to walk away from your life in a split second, how would you start over? Writing a short story about a character who has to leave everything behind in his life with no prior warning. Literally set up as walking down a street and sees "x event" (something from his past) and realizes that everything associated with his current identity is compromised.
How to start your life over from scratch?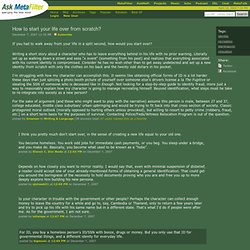 How to Ditch Big Brother and Disappear Forever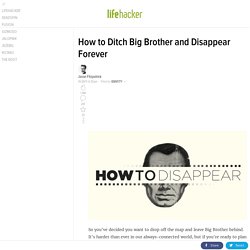 So you've decided you want to drop off the map and leave Big Brother behind. It's harder than ever in our always-connected world, but if you're ready to plan your big vanishing act, here are a few tips to get you started. If this looks familiar, you're not crazy.