Cinemaaa
Cinéaste, exploitant, distributeur, Jean-Max Causse est tout ça à la fois... et plus encore.
http://cinecri.artblog.fr/ - Entretien avec Jean-Max Causse | cinecri.artblog.fr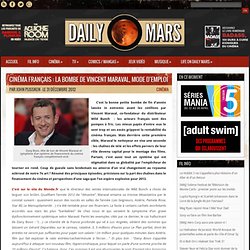 Cinéma français : la bombe de Vincent Maraval, mode d'emploi : Daily mars
Dany Boon, tête de turc de Vincent Maraval et symptôme d'un système de financement du cinéma français complètement vicié. C'est la bonne petite bombe de fin d'année lancée in extremis avant les cotillons par Vincent Maraval, co-fondateur du distributeur Wild Bunch : les acteurs français sont des pompes à fric.
Accueil - Vidéosphère
Interviewing Martin Scorsese is like taking a master class in film. Fast Company's four-hour interview with the director for the December-January cover story was ostensibly about his career, and how he had been able to stay so creative through years of battling studios.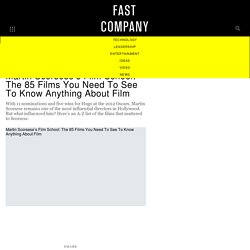 The Future (According to Films)
professionnels from the profession