Bracelets
As the month of love approaches, we thought we'd combine friendship and hearts into one Valentine's Day themed tutorial: a heart patterned friendship bracelet!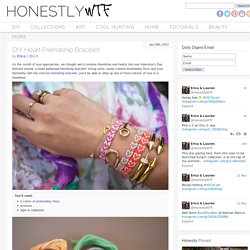 Charm friends and family with some customized craftiness! photos: kirsten for we heart this Welcome to my July DIY of the month at we heart this! Inspired by the latest trend of friendship bracelets, this one lets you pick your three favorite colors to make a one-of-a-kind, custom Braided Charm Bracelet .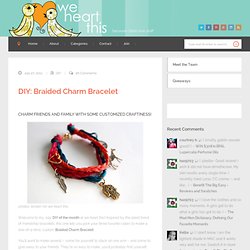 Bracelets Zusammenstellung
ASOS Braided Friendship Bracelets
The next tutorial is pretty cool. I love the mix of shiny with matte thread, and these ASOS Retro Skull Friendship Bracelets would be super-cool to make for your friends and yourself! Plus, you can add charms to these (yes, I used a skull, but you don't have to) to customize these.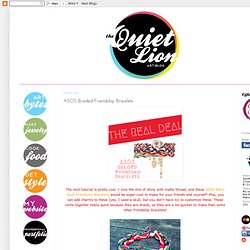 I am back in New York! I stepped off the plane and headed straight for the Hamptons to hang at the StyleCaster house for an event hosted by Rebecca Minkoff . I could not help myself and packed a little DIY kit, and by the end of the evening, I had the whole house DIYing. It's contagious!
I Spy DIY_Makrame Bracelet