Entertainment
Internet Streaming 101: How To Watch Live TV Online. Have you ever missed your favorite television show one week and wanted to watch it before the next week's new episode aired so that you wouldn't be completely lost (Fans of "24" and "Lost" can certainly relate to this).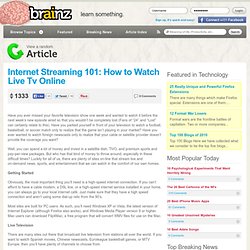 Have you parked yourself in front of your television to watch a football, basketball, or soccer match only to realize that the game isn't playing in your market? Have you ever wanted to watch foreign newscasts only to realize that your cable or satellite provider doesn't provide the coverage you want? Go away. Exclusive: Ozymandias Cover for Dreaded Watchmen Prequel | Underwire. Len Wein's Ozymandias, exclusively previewed above, is just one of seven interconnected prequel miniseries arriving this summer as part of the Before Watchmen franchise.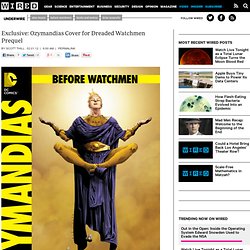 Everything old at DC Comics is new again, again. Watchmen — Alan Moore and Dave Gibbons' canonical miniseries about superheroes and power (and their horrific abuses) — is being predictably rebooted as a prequel franchise. RageCollection.com - Your endless Rage Collection Source! 9985 Rage Comics! Concert Tickets, Reviews, Concert Tours and Live Music Shows. Go See Live Music > JamBase. Trippy. Forked from: [BetweenAS3]uzumaki. Io9. We come from the future. Bruce Lee Quote.
---