I want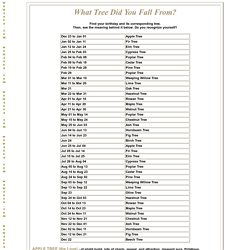 Find your birthday and its corresponding tree. Then, see the meaning behind it below. Do you recognize yourself?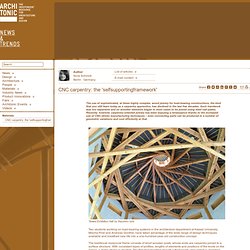 Two students working on load-bearing systems in the architecture department at Kassel University, Mischa Proll and Andreas Günther, have taken advantage of the wide range of design techniques available and breathed new life into a one-hundred-year-old construction concept. The traditional reziprocal frame consists of short wooden joists, whose ends are carpentry-joined to a surface structure. With consistant types of profiles, lengths of elements and positions of the knots on the axises, a dome shape is created. The first documenting of such a framework, also called a "mandala roof", dates back to the 12th century, according to the students' research, when a Buddhist monk by the name of Chogen created designs for temples, whose influence can still be seen today in the architecture of domes in China and Japan. The variation of individual parameters, for instance changing the join between two elements, leads to a change in all the other subsequent joins.
Cloud9 — There was rain
When you first think about the words concrete house, you might imagine a cold, sterile environment, perhaps something similar to a prison. If that's the case, this one story house designed by architecture studio A-cero will likely change your mind. Located on the outskirts of Madrid, Concrete House II features a façade that boasts a spectacular view of the whole house. The first impression that visitors usually get is that the building seems to be hidden between concrete walls and ramps that extend up to the roof. Upon further inspection, they find a vegetation area that climbs towards the sky! The back of the house opens up towards the garden where the lounge, dining room, library, study, and bedrooms are found.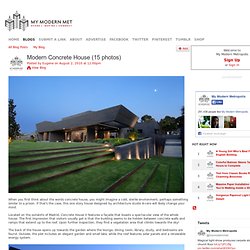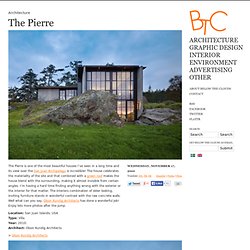 Vacker villa av Young & Young I Franklin, Michigan ligger villan här ovan. Jag vet rätt lite om den vackra villan men jag vet att den är ritad av Young & Young Architects och helt och hållet konstruerad av insulating concrete forms, som är frigolitformar fyllda med cement som både är starka och isolerar väl. Young & Young Architects jobbar med det de kallar "orcanic architecture"och är medlem av The U.S.
Baltimore Urban Loft -- Photos, House of the Day - WSJ.com
Graco - Pack 'n Play Playard, Morgan
Poc Lab - Beetle Inspired Body Armor & Yanko Design
Poc Lab – Beetle Inspired Body Armor A full top with integrated but detachable back protection, shoulder and collarbone padding. The fabric is a durable and stretchy mesh with panels of aramid mesh for cut-resistance. There are no built-in elbow pads, since many skiers don't want or need them, but they can be purchased separately.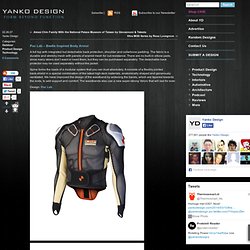 Infusing vodka with Skittles is a very popular trend right now. There are a couple of different ways to do it. My way involves separating all the Skittles into their separate flavors and making five different bottles of Skittles vodka. For this project, you'll need: One 1.75 liter bottle of vodka (I used Stoli – you don't need the most expensive vodka, but do avoid the cheap ones)Five 8.5 ounce flasks or bottles (buy them from Amazon – here's another that looks like a retro milk jug. For a Halloween party, serve these neon-colored concoctions in test tube shooter glasses.)One 1 pound bag of SkittlesFive empty plastic water bottlesA funnelBowls for separating the Skittles into flavorsA measuring cup (not pictured)Coffee filters or paper towels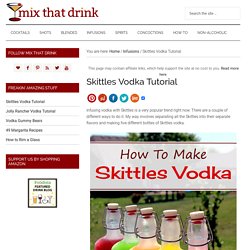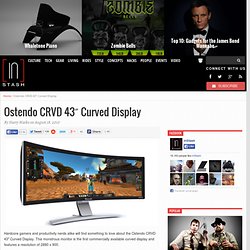 Hardcore gamers and productivity nerds alike will find something to love about the Ostendo CRVD 43″ Curved Display. This monstrous monitor is the first commercially available curved display and features a resolution of 2880 x 900. The CRVD is able to engage 75% of a user's peripheral vision, meaning you're always aware of what's going on onscreen – even in the distant corners where windows go to die. Worried about your games not being compatible with your spiffy new monitor? Don't be.
StumbleUpon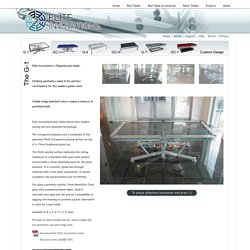 Nottage Design - Pool Tables - G-1 Glass Top Billiard Table
Nottage Design pool tables blend ultra modern styling and new patented technology. The transparent playing area is composed of the patented Vitrik transparent playing surface on top of a 15mm toughened glass top. The Vitrik playing surface replicates the rolling resistance of an average speed cloth. It is hard wearing and allows spin (English) to be applied and retains consistent roll characteristics over its lifetime. Our glass is premium quality 15mm Monolithic Float glass with exposed polished edges. Glass is naturally very rigid and flat, and isn't prone to sagging or warping, so provides a great alternative to slate for a game of pool.
Roll over image to zoom in The key holder is supplied with its own unique key, which is then attached to your own set of keys. Just insert the key in the lock to keep your keys safe until you next need them. There's no hook protruding from the wall, and your keys can't be bumped to the floor. Mirror stainless front face. 3-1/8"x4-1/4" each. J-MeHis and Hers Key Holders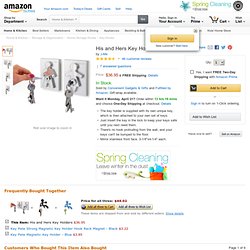 Couple Human Key Holders (set of 2): Home & Garden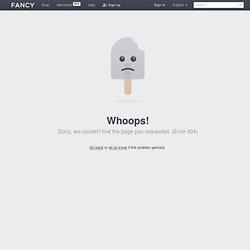 Leet Dreams the Original Arcade Light Switch by LeetDreams - Broodr
Power up your lights arcade style with the Original Arcade Light Switch by Leet Dreams! This one of a kind product is perfect for any gamer and would look striking on the wall of any room! The Original Arcade Light Switch is not available in any store and it can be custom built to match your favorite game's colors. You get your choice of eight bold colors (green, red, yellow, blue, white, black, purple, orange) that will stand out on your choice of either a black or white background, so you can match your favorite original arcade game. Just send us your preference and you'll be one step closer to lighting up your room in flashy arcade-style.
Bento Box Kinda Like Voltron Bento is quite an exceptional and forward thinking concept by René Woo-Ram Lee. It's quite a plausible scenario that most of use/own a tablet, a PC, external hard drives and a smartphone. Now combine the power of these to have fully customizable Bento Laptop!