Interesting
Unusual (and fun!) Date Ideas. Top 6 Sites that Inspire and Educate. If you're a professional who likes to be intellectually stimulated and you enjoy keeping up with the latest news and breaking trends, the internet provides you with an endless choice of carefully curated sites to visit.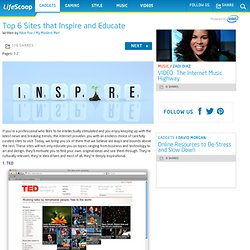 Today, we bring you six of them that we believe are leaps and bounds above the rest. These sites will not only educate you on topics ranging from business and technology to art and design, they'll motivate you to find your own, original ideas and see them through. They're culturally relevant, they're idea driven and most of all, they're deeply inspirational. TED is short for three incredibly important subjects in our modern world; technology, entertainment and design. Started in 1984, TED brings together the most brilliant minds to teach us about issues that matter. Salman Khan: Let's use video to reinvent education. Great Festivals of the World ? Nomadic Matt's Travel Site. Festivals.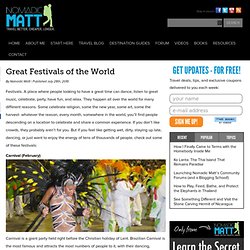 A place where people looking to have a great time can dance, listen to great music, celebrate, party, have fun, and relax. They happen all over the world for many different reasons. Some celebrate religion, some the new year, some art, some the harvest- whatever the reason, every month, somewhere in the world, you'll find people descending on a location to celebrate and share a common experience.
5 Foods You Have In Your Kitchen That Should Be In Your Hair. Baking soda should be in your hair if it has build-up.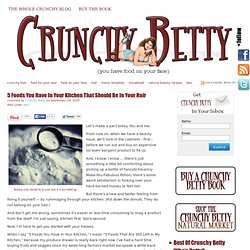 Let's make a pact today. You and me. From now on, when we have a beauty issue, we'll look in the cabinets – first – before we run out and buy an expensive (or even bargain) product to fix us. Sheena Iyengar on the art of choosing. Atomic Bomb Explodes. Abacaxigod.jpg (JPEG Image, 1024x683 pixels) - Scaled (94%) Table of Contents. The Gadget Guide. 2) Jim Carrey on Awakening. Are Undergrads Learning Much in College? - The College Solution. Are students learning anything in college?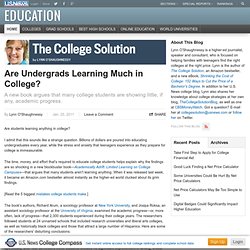 I admit that this sounds like a strange question. Billions of dollars are poured into educating undergraduates every year, while the stress and anxiety that teenagers experience as they prepare for college is immeasurable. The time, money, and effort that's required to educate college students helps explain why the findings are so shocking in a new blockbuster book—Academically Adrift: Limited Learning on College Campuses—that argues that many students aren't learning anything. When it was released last week, it became an Amazon.com bestseller almost instantly as the higher-ed world clucked about its grim findings.