מדעים
ברוכים הבאים לאתר "מטמו"ן חדש" מכון ויצמן למדע ומשרד החינוך חברו יחדיו במטרה לפתח ולהפעיל סביבה לימודית מתוקשבת, כחלק ממערך רחב של הוראה-למידה-הערכה המותאם לתוכנית הלימודים החדשה במדע וטכנולוגיה בחט"ב. אתר "מטמו"ן חדש" מאפשר שילוב בין חומרי למידה כתובים לסביבה מתוקשבת אינטראקטיבית. כאן תמצאו את כל הנדרש על מנת לגוון ולהעמיק את לימודיכם בכימיה, בפיזיקה, בביולוגיה ובטכנולוגיה, תחומים הבאים לביטוי ב"מדע וטכנולוגיה לחט"ב". לצד ספרי הלימוד בהם אתם נעזרים בכתה, יעמדו לרשותכם סרטונים והדגמות, אנימציות וסימולציות, כלי הערכה, מגוון משימות ופעילויות ברמות שונות, ועוד ועוד... לתשומת לבכם, האתר מפוצל לשני מדורים: האחד מיועד ללומדים על פי הספרים, והשני - ללומדים על פי החוברות.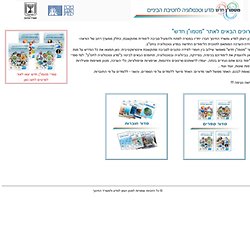 מטמו"ן חדש
Tables charting the chemical elements have been around since the 19th century - but this modern version has a short video about each one. We've done all 118 - but our job's not finished. Now we're updating all the videos with new stories, better samples and bigger experiments. Plus we're making films about other areas of chemistry, latest news and occasional adventures away from the lab. We've also started a new series - The Molecular Videos - featuring our favourite molecules and compounds.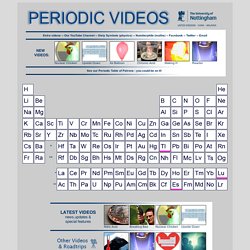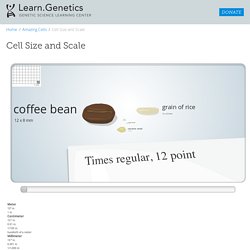 Some cells are visible to the unaided eye The smallest objects that the unaided human eye can see are about 0.1 mm long. That means that under the right conditions, you might be able to see an ameoba proteus, a human egg, and a paramecium without using magnification. A magnifying glass can help you to see them more clearly, but they will still look tiny. Smaller cells are easily visible under a light microscope. It's even possible to make out structures within the cell, such as the nucleus, mitochondria and chloroplasts.
List of Videos for Chemistry
מכון דוידסון | Davidson Institute