Ad & Marketing related Stuff
Tear-Off Ads
While serious companies rarely rely on tear-off advertising, it must be one of the most often used and widely spread advertisement types among common people since the invention of telephone. It's practical and easy to make – usually, it's just a plain white paper with tear offs containing contact information. Probably you've seen them already, haven't you?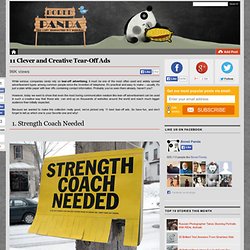 Nielsen Wire
Marketing Charts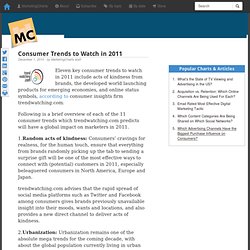 Advertisement Contact · Advertise · About · d ec 0inShare
Home | The Marketing Map||B2b Contact Marketing
From up North
Basic facts I spent six months in 2010 reading and summarizing every article on lesbian and gay economics published since the 1990s.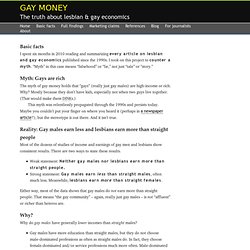 Basic facts (Gay money: The truth about lesbian & gay economics ¶ Joe Clark)
Video
trendwatching.com: Consumer trends and insights from around the world
12 Cool Stickers for your iPad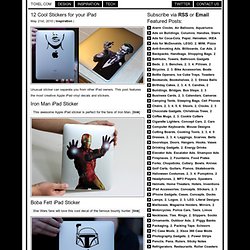 Unusual sticker can separate you from other iPad owners. This post features the most creative Apple iPad vinyl decals and stickers.
AdFreak: Apple Get a Mac: The Complete Campaign
Ads of the World™ | Creative Advertising Archive & Community
It looks like this channel just never stops. Here's another very creative campaign from 13th Street. For those who doesn't know yet, 13th Street is a television channel which runs in Germany and France and specializes in action and suspense shows and movies.
Creative Advertising for Creative People - Hooked On Ads - Part 9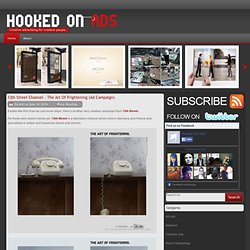 The world of creative advertising » Cars, Motorcycles