Online resources
SCITABLEScitable, created by NatureEducation, is an online collaborative space for science learning.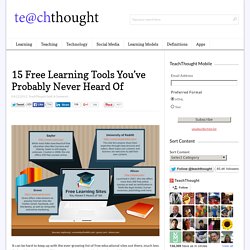 Teaching with Books | Books & Authors
Resources for teachers & educators
DC-dot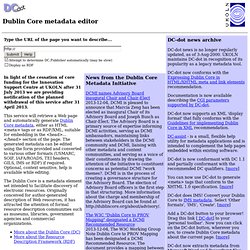 News from the Dublin Core Metadata Initiative DCMI names Advisory Board inaugural Chair and Chair-Elect 2013-12-04, DCMI is pleased to announce that Marcia Zeng has been elected as inaugural Chair of its Advisory Board and Joseph Busch as Chair-Elect. The Advisory Board is a primary source of expertise informing DCMI activities, serving as DCMI ambassadors, maintaining links between stakeholders in the DCMI community and DCMI, liaising with other metadata and content communities, and serving as a voice of their constituents by drawing the attention of the Initiative to constituent concerns as potential DCMI ?
Free Online HTML Editor
450+ FREE Book Notes,Booknotes,Chapter Summary,Study Guides downloads,,Book Report