Online resources
SCITABLEScitable, created by NatureEducation, is an online collaborative space for science learning. Visitors to the site can browse or search through science articles and ebooks, ask experts science-related questions, build an online classroom, or even share their own content. Materials on the site are focused on the life sciences, but there are also numerous resources that can help learners start or accelerate a career in science.TVOSimilar to PBS, the Ontario-based television station offers many of the same educational resources and opportunities for learning. Even if you can't tune in live, you can take advantage of dozens of videos on topics like science, nature, business, tech, education, and culture. Connected to TVO is Big Ideas, a site that offers videos that touch on important and engaging topics like mathematics, economics, and even urban design.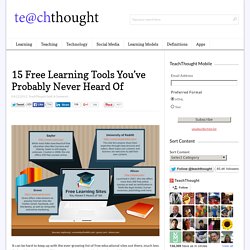 HTML Color Codes website provides free color tools for finding HTML colors for your website. Great tools HTML color chart and HTML color picker will make this simple as a walk in the park. To quickly start using HTML colors in your website take a look at How to use HTML color codes?. If you wish to learn what this combination of characters in HTML Color Codes actually means than take a look at section HTML Color Codes Theory.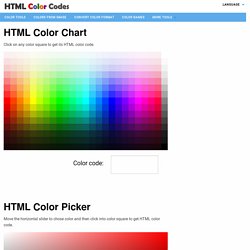 Teaching with Books | Books & Authors
Resources for teachers & educators
DC-dot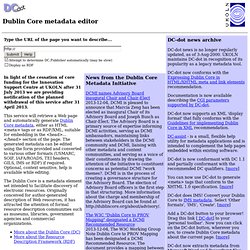 News from the Dublin Core Metadata Initiative DCMI names Advisory Board inaugural Chair and Chair-Elect 2013-12-04, DCMI is pleased to announce that Marcia Zeng has been elected as inaugural Chair of its Advisory Board and Joseph Busch as Chair-Elect. The Advisory Board is a primary source of expertise informing DCMI activities, serving as DCMI ambassadors, maintaining links between stakeholders in the DCMI community and DCMI, liaising with other metadata and content communities, and serving as a voice of their constituents by drawing the attention of the Initiative to constituent concerns as potential DCMI ?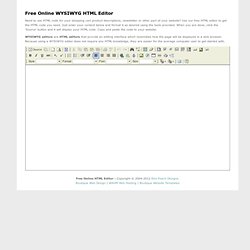 Free Online HTML Editor
Need to use HTML code for your shopping cart product descriptions, newsletter or other part of your website? Use our free HTML editor to get the HTML code you need. Just enter your content below and format it as desired using the tools provided.
450+ FREE Book Notes,Booknotes,Chapter Summary,Study Guides downloads,,Book Report