Economie expliquée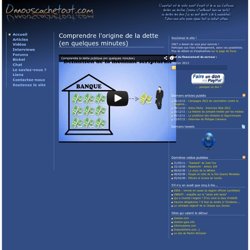 L'important est de rester ouvert d'esprit et de ne pas s'enfermer Faites-vous votre propre opinion tout en restant critique. Retour à l'accueil Accueil
Comprendre l'origine de la dette (en quelques minutes)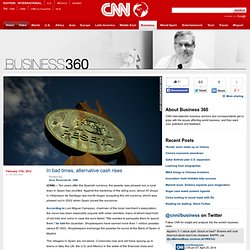 (CNN) – Ten years after the Spanish currency, the peseta, was phased out, a rural town in Spain has revolted. Against the backdrop of the ailing euro, about 30 shops in Villamayor de Santiago last month began accepting the old currency, which was phased out in 2002 when Spain joined the eurozone. According to Luis Miguel Campayo, chairman of the local merchant's association, the move has been especially popular with older clientele, many of whom kept hold of old bills and coins in case the euro failed.
In bad times, alternative cash rises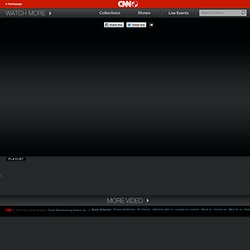 Video - Breaking News Videos from CNN.com
Canine combat vet guards Pentagon halls WWII veteran receives special gift Donor puts $3,500 ring in donation bucket Deployed soldier dad shocks daughter Soldier's shocking airport surprise This video will make you smile Dennis Rodman defends his N. Korea trip McCain on Rodman: He's an idiot Kenneth Bae's sister 'shocked' by Rodman Rodman to CNN: I don't give a s*** Rodman defiant in odd N.
Comment Goldman Sachs a mis la Grèce à genoux en 10 ans
Vidéo Marc Roche, journaliste et auteur de "La Banque - Comment Goldman Sachs dirige le monde de LCIWAT (Actualité - LCIWAT
L'Argent Dette 2 - Promesses Chimérique
L'argent Dette (2010) Paul Grignon
Comprendre la dette publique (en quelques minutes)