Recepies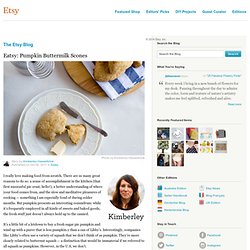 Pumpkin Buttermilk Scones | The Etsy Blog
I really love making food from scratch. There are so many great reasons to do so: a sense of accomplishment in the kitchen (that first successful pie crust, hello!), a better understanding of where your food comes from, and the slow and meditative pleasures of cooking — something I am especially fond of during colder months. But pumpkin presents an interesting conundrum: while it's frequently employed in all kinds of sweets and baked goods, the fresh stuff just doesn't always hold up to the canned. It's a little bit of a letdown to buy a fresh sugar pie pumpkin and wind up with a puree that is less pumpkin-y than a can of Libby's.
Grilled Guacamole Happy Memorial Day! I hope everyone is enjoying the holiday. We did a lot of yard work over the weekend so today we are going to relax. Well, I am going to try and make Josh relax.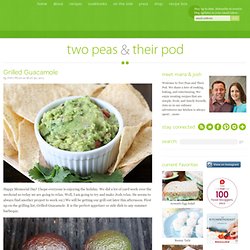 Grilled Guacamole
Non Alcoholic Drinks - Alcohol-Free Party Drinks
My husband usually likes my food, but occasionally I make something that isn't his favorite. The great thing about my husband is that he gives his honest opinion about everything he tries. If he doesn't like something, he's very diplomatic, but he's clear about his dislike. When I made this, I wasn't sure what he was going to think about it because I've never made anything like it before. Well, you should have seen the smile on Charles' face when he ate this. He said he loved it and wanted to know when we'd have it again.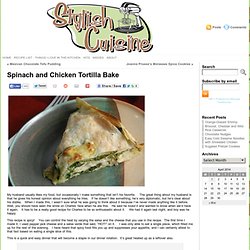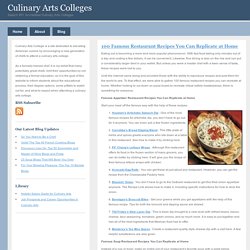 Eating out is becoming a more and more popular phenomenon. With fast food taking only minutes out of a day and costing a few dollars, it can be convenient. Likewise, fine dining is also on the rise and can put a considerably larger dent in your wallet. But unless you were a master chef with a keen sense of taste, these recipes were lost to you. Until the internet came along and provided those with the ability to reproduce recipes and post them for the world to see. To that effect, we were able to gather 100 famous restaurant recipes you can recreate at home.
done.JPG (1600×1200)
Berry Cobbler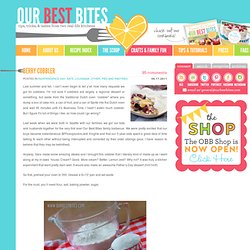 Last summer and fall, I can't even begin to tell y'all how many requests we got for cobblers. I'm not sure if cobblers are largely a regional dessert or something, but aside from the traditional Dutch oven "cobbler" where you dump a box of cake mix, a can of fruit, and a can of Sprite into the Dutch oven and wait 30 minutes until it's Business Time, I hadn't eaten much cobbler. But I figure it's full of things I like, so how could I go wrong?
Strawberry Limeade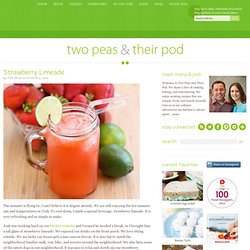 Strawberry Limeade The summer is flying by, I can't believe it is August already. We are still enjoying the hot summer sun and temperatures in Utah.
This warm potato salad is a step aside from the traditional version: it's cooked in a hot skillet and doesn't call for mayonnaise or other fattening dressings. ~Alina This tofu scramble is incredibly tasty with fantastic texture, and it's super healthy for you to boot. A delicious dish with an Italian flare, these eggplant rollups will warm your heart and soul! – Alina With moist cornbread topping and savory sauce, this pot pie pleases omnivores and vegans alike.
The Best Thing I Ever Ate Recipes
Toxins-free for life Looking to increase your energy levels, to lose weight, get clearer skin, prevent premature ageing and to help preventing diseases? Then look no further! This 5 days step-by-step detox will help you implement long-lasting healthy habits that yields results.
Meals Under 3 Dollars