Psychology & Sociology
"Review of Beyond Reason: Using Emotions as You Negotiate by Roger Fisher and Daniel Shapiro."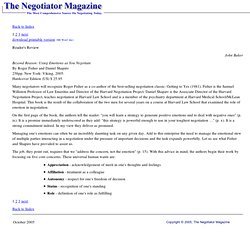 Back to Index 1 2 3 next download printable version (MS Word .doc) Reader's Review John Baker
Keith Johnstone - Home
22 February 2012 Last updated at 11:58 ET By Stephanie Hegarty BBC World Service We often worry about lying awake in the middle of the night - but it could be good for you. A growing body of evidence from both science and history suggests that the eight-hour sleep may be unnatural. In the early 1990s, psychiatrist Thomas Wehr conducted an experiment in which a group of people were plunged into darkness for 14 hours every day for a month. It took some time for their sleep to regulate but by the fourth week the subjects had settled into a very distinct sleeping pattern.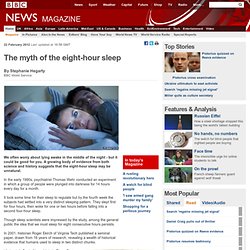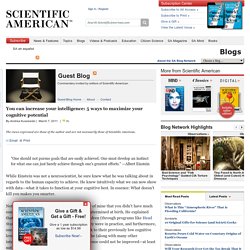 "One should not pursue goals that are easily achieved. One must develop an instinct for what one can just barely achieve through one's greatest efforts." —Albert Einstein