Medios 2.0
Create Your Own Comic | Marvel Super Hero Squad | The Official Web Site. Comics | Make a comic | Bitstrips. Please select one of the following options: If someone is bothering you, use the Ignore button to block them.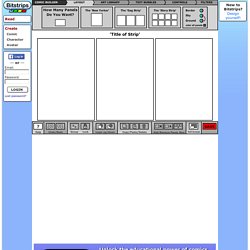 They won't be able to contact you or comment on your strips and you won't see their comics anymore. See how to ignore someone If someone is making hateful or abusive content on Bitstrips, report the user. GoAnimate - Make your own cartoons and animations easily. Our tools are free and you don't need to learn Flash. Comic Creating Community. AVI video converter - convert your videos to AVI. Online video converter This AVI converter lets you convert your video files to AVI in high quality.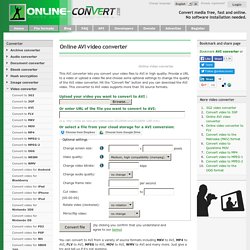 Provide a URL to a video or upload a video file and choose some optional settings to change the quality of the AVI video converter. Joomag - FREE Interactive Service for Digital Magazine publishing and hosting. Free Flash Templates. Phixr - Editor Online de Fotos. Glogster. Glogster – Poster Yourself | Text, Images, Music and Video.
---