The Best Comics & Authors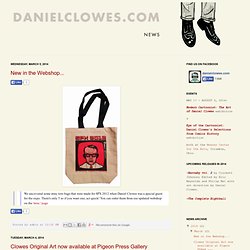 Our Chicago Views contest had ended and the grand prize goes to Brian Skiff of Los Angeles, CA. Congratulations, and thanks to everyone who participated! And here is the answer key:EAST: 1) GOD (David Boring) 2) Enid (Ghost World) 3) David Boring (David Boring)
danielclowes.com
Quinta-feira, 10 de Agosto de 2006 A revista nº 1 dos «Amis de Hergé» A Associação belga francófona dos «Amis de Hergé», fundada em 1985, lança desde Junho desse ano uma revista semestral dedicada à obra de Hergé com o mesmo nome da Associação. O último número publicado foi o 41 de Março de 2006.
Agosto 2006 - TINTINÓFILO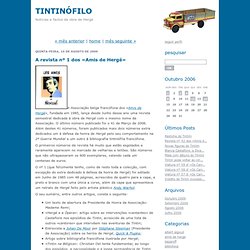 comic strips archive at the official Dilbert website
A Music Video Made Out of 100-Year-Old Newspaper Comics
Yellow Kid (1894) en lainformacion
Esta revista de tebeos en formato 'comic-book' (el típico americano) es el primer lugar en el que apareció Superman, el primer gran superhéroe, creado por Jerry Siegel y Joe Shuster. El hombre de acero no podía volar en sus primeras aventuras, aunque sí podía dar saltos enormes, tenía superfuerza y era invulnerable. Pronto sus creadores empezaron a introducir nuevos personajes que hicieran funcionar mejor la historia. Batman también apareció en una revista de este estilo, Detective Comics, un año más tarde. Y detrás de ellos llegaron otros como Wonder Woman, el Capitán América y el Capitán Marvel (1941).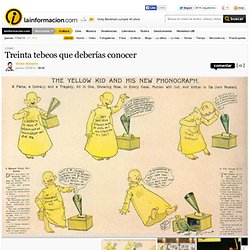 Bonjour à tous J'espère que votre week-end du 10/10/10 était sympathique, pour ma part j'ai profité de mon dimanche pour me rendre à l'exposition Transe Forme de Jean Giraud – Mœbius à la Fondation Cartier. Invité par Marie-Hélène Hopscotch, j'ai donc pu assister en avant première à cette fabuleuse exposition retraçant le travail de Jean Giraud sous le thème de la transformation, de la polymorphie, de la métamorphose. Il faut avant tout que vous sachiez que les premières bandes dessinées que j'ai eu entre les mains et dont je me suis éperdument épris étaient les bandes dessinées de Mœbius (Mœbius est le pseudonyme de Jean Giraud pour son travail de science fiction). Ces lectures m'ont suivi toute mon adolescence jusqu'à aujourd'hui. Alors, vous imaginez mon plaisir en voyant tous les originaux, les peintures, et aussi les inédits (jamais publiés et jamais présentés au public!).
Mœbius – Jean Giraud. Compte rendu de la fabuleuse exposition Transe Forme à la Fondation Cartier ! | Graphisme & interactivité blog par Geoffrey Dorne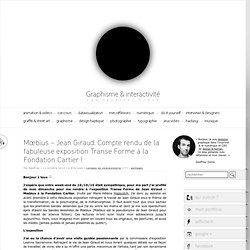 Doonesbury Strip