To curate
Drawspace Professional Lessons are designed for artists and educators, and are logically organized into resources and activities. Upgrade now to access 219 updated and never-before-published lessons, 4 to 8 new lessons every month, and new e-books by Brenda Hoddinott.
Curatorial Competence: How The Internet is Changing The Way Fine Art is Bought and Sold | Wired Design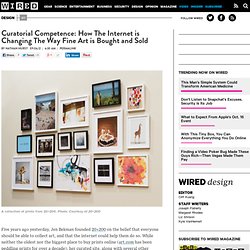 Five years ago yesterday, Jen Bekman founded 20×200 on the belief that everyone should be able to collect art, and that the internet could help them do so. While neither the oldest nor the biggest place to buy prints online (art.com has been peddling prints for over a decade), her curated site, along with several other upstarts, represent a rapidly changing attitude and approach towards how art is marketed, bought and sold, a domain that Bekman says has lagged behind in its adoption of online retailing. "Art as a business category remains one of the few industries that has largely been undisrupted by technology," says Bekman.
ARTIVISMO+ARTE+ARTISTAS+ESPACIOS
AICA USA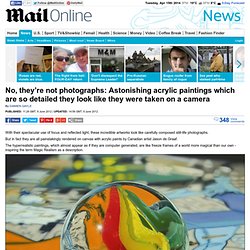 By Damien Gayle PUBLISHED: 11:28 GMT, 9 June 2012 | UPDATED: 14:56 GMT, 9 June 2012 With their spectacular use of focus and reflected light, these incredible artworks look like carefully composed still-life photographs.
Monumenta 2012 Daniel Buren
Contents
de V.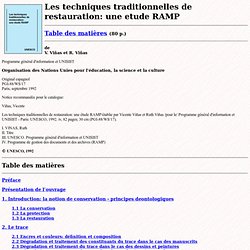 La Reliure
Relma (Paris)
Lightning in a Bottle
ertdfgcvb
Digital Detritus Dover 2011
repeated diverted occupied cut pasted fragile developed pushed played tried tested coloured in cut up glued looped meticulous rushed traditional stuck traced layered linked sounds sight 3d 2d ephemeral architectural sculptural models micro massive broken
Legends of Electronic Music: Tod Dockstader | Underwire
Tod Dockstader works in the studio in the early 1960s.
Online Draw and Paint Tools
REE Ai Weiwei – glasses !!
Janet Evanovich | New York Times Bestselling Author Janet Evanovich
Mbira.org - Shona mbira music of Zimbabwe