To curate
Drawspace Pro Lessons are designed for artists of all levels and educators, and are logically organized into resources and activities. Eventually, all lessons and E-books authored by Brenda Hoddinott will be available here: four to eight brand new lessons and newly-revised older lessons are being added every month! Upgrade Now: Download all 247 lessons and 4 e-books! Try for Free: Download lessons marked as "Free"! Free 1.1.R1 Glossary Of Art Terms Definitions of art-related terms used in the resources and activities of Drawspace Curriculum (updated February 2013)
Curatorial Competence: How The Internet is Changing The Way Fine Art is Bought and Sold | Wired Design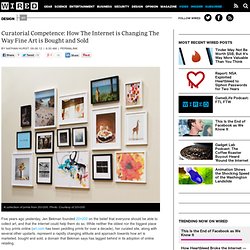 A collection of prints from 20×200. Photo: Courtesy of 20×200 Five years ago yesterday, Jen Bekman founded 20×200 on the belief that everyone should be able to collect art, and that the internet could help them do so.
ARTIVISMO+ARTE+ARTISTAS+ESPACIOS
AICA USA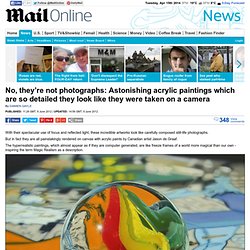 By Damien Gayle Published: 11:28 GMT, 9 June 2012 | Updated: 14:56 GMT, 9 June 2012 With their spectacular use of focus and reflected light, these incredible artworks look like carefully composed still-life photographs.
Monumenta 2012 Daniel Buren
Contents
de V. Viñas et R. Viñas Les techniques traditionnelles de restauration: une étude RAMP/établie par Vicente Viñas et Ruth Viñas /pour le/ Programme général d'information et UNISIST - Paris: UNESCO, 1992. iv, 82 pages; 30 cm (PGI-88/WS/17). I.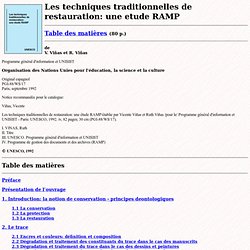 La Reliure
Relma (Paris)
ertdfgcvb
A realtime visual for Rocky Wood's new single. A cover for the new Novoline 7" and a micro site-for preorders with a video clip. The tool used to create the image of a special edition of the The Puddle.
Digital Detritus Dover 2011 Digital Detritus Dover is part of an on-going series of digital installations situated in Google Earth. DDD was created by building 3d digital models and locating and animating them in Google Earth using KML code. The soundtrack was created using a well known song about the white cliffs of Dover.
repeated diverted occupied cut pasted fragile developed pushed played tried tested coloured in cut up glued looped meticulous rushed traditional stuck traced layered linked sounds sight 3d 2d ephemeral architectural sculptural models micro massive broken
Legends of Electronic Music: Tod Dockstader | Underwire
Tod Dockstader works in the studio in the early 1960s. Photo: Courtesy Tom Steenland/Starkland Wired's new series Legends of Electronic Music explores the history of electronic music through in-depth interviews with some of the field's pioneers. The series kicks off with a rare interview with trailblazing American electronic composer Tod Dockstader. ARLINGTON, Massachusetts — In the 1940s, before magnetic tape was widely available in the United States, electronic music pioneer Tod Dockstader made low-fi recordings on steel wire.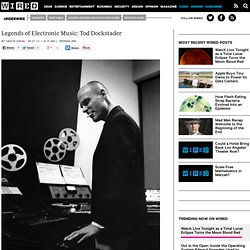 Online Draw and Paint Tools
Janet Evanovich | New York Times Bestselling Author Janet Evanovich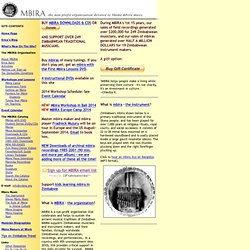 Buy mbiras of many tunings. If you don't play yet, get an mbira with the First Mbira Lessons DVD. 4 instructional DVDs available on this site 2014 Workshop Schedule: See Event Calendar NEW! Mbira Workshop in Bali 2014 NEW MBIRA Europe Camp 2014
Mbira.org - Shona mbira music of Zimbabwe