Countries & Regions
mai 7th, 2008 · 2 Comments · Au programme (à part la plage) Jeudi 8: Arrivée (5 heures de vol quand même) Vendredi 9: Journée à Jérusalem Samedi 10: Visite du Sud d'Israël – Beer Sheva / Massada et Mer Morte Dimanche 11 : Visite de l'incubateur NGT de Nazareth, visite du Technion de Haïfa Lundi 12: Rencontre avec Olivier Rafowicz et Dan Catarivas à l'Université de Tel-Aviv Mardi 13: Visite de l'Institut Weizmann, de la plage de Palmahim et de la base militaire Mercredi 14: Visite de Israël Aircraft Industry (sous réserve d'autorisations) Si vous connaissez la région. Laissez moi vos bonnes adresses ! Comme vous l'avez deviné le blog ne sera pas très actif cette semaine.
Israël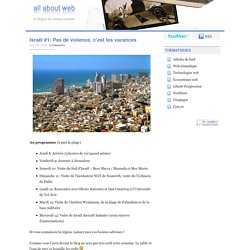 Living in the Netherlands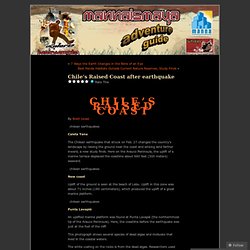 Chile's Raised Coast after earthquake « Mannaismayaadventure's Blog
i Rate This By Brett Israel Caleta Yane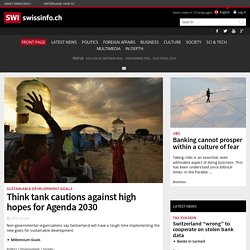 Swiss news and information platform about Switzerland, business, culture, sport, weather
Small talk In the near future packaging will be much more than a simple external protective wrapper or support for product advertising. Biotechnologist Christoph Meili outlines the major role nanotechnology will play. [...] Bento boxes Japan has a unique custom of packaging single-portion takeouts or home-made meals.
Blog Canada : Partir étudier, travailler, voyager et vivre au Canada - PVT - Blog Canada
www.insee.fr/fr/pdf/intfrcbref-2011.pdf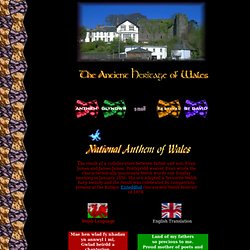 The National Eisteddfod of Wales is Europe's oldest and largest festival of culture, literature and indigenous music; its origins backdate to the 12th Century. Every August, the attraction of Wales's National Eisteddfod draws 170,000 visitors over a week long event, which is best described as a Welsh cultural and artistic Olympics, a celebration of the Welsh love of art, literature and pageant. Throughout the year, local and regional Welsh Eisteddfodau qualify a total 6,000 competitors for the national event, which range from poets to choirs and musicians to artists. While the Eisteddfod is held at towns and cities alternately in northern and southern Wales, the institution is exclusively Welsh language orientated and provides a high profile focus and convergence of the Welsh speaking communities of Wales.
Wales - the ancient Celtic heritage
Immigration to Australia