Countries & Regions
Espace Japon | Top. Europe related. Israël. Nederlands Taals. Living in the Netherlands. Visit Norway 360 Panorama Sky Cam - Geiranger/Aalesund. Chile's Raised Coast after earthquake « Mannaismayaadventure's Blog. By Brett Israel Caleta Yane The Chilean earthquake that struck on Feb. 27 changed the country's landscape by raising the ground near the coast and sinking land farther inward, a new study finds.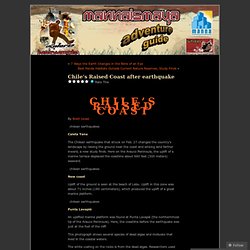 Here on the Arauco Peninsula, the uplift of a marine terrace displaced the coastline about 980 feet (300 meters) seaward. Swiss news and information platform about Switzerland, business, culture, sport, weather. Accueil - JNTO — Office National du Tourisme Japonais. Www.insee.fr/fr/pdf/intfrcbref-2011.pdf. Japan-guide.com - Japan Travel and Living Guide. Zaragoza. Canarias. Europe. Provence. Colorado. Türkçe. Australia. Gîtes de France®
Wales - the ancient Celtic heritage. The National Eisteddfod of Wales is Europe's oldest and largest festival of culture, literature and indigenous music; its origins backdate to the 12th Century.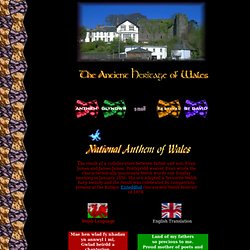 Every August, the attraction of Wales's National Eisteddfod draws 170,000 visitors over a week long event, which is best described as a Welsh cultural and artistic Olympics, a celebration of the Welsh love of art, literature and pageant. Throughout the year, local and regional Welsh Eisteddfodau qualify a total 6,000 competitors for the national event, which range from poets to choirs and musicians to artists.
While the Eisteddfod is held at towns and cities alternately in northern and southern Wales, the institution is exclusively Welsh language orientated and provides a high profile focus and convergence of the Welsh speaking communities of Wales. New Zealand. Japon. GCC Countries. New Zealand. Irish and Ireland. Italy Trip 2010. Japan.
Kenya. Immigration to Australia. USA.
---