Countries & Regions
エスパス・ジャポンとは Espace Japon, passerelle entre la France et le Japon, est un espace culturel franco-japonais, situé entre la place de République et Gare de l'Est Paris 10ème. Visité par les personnes japonaises de Paris et par les non-Japonais curieux du Japon. 1981年創立のエスパス・ジャポンはオープンスペースとして展覧会場、図書館を一般開放し、日本に関心の高いフランス人や在仏日本人の方々にご利用いただいています。また年間を通して日本語教室や日本文化講座、料理講座などの他、不定期にアーティストや文化人を招いたイベントを開催しています。Lire la suite CONTACT & ACCÈS コンタクト 住所 Agrandir le plan Espace Japon 12 Rue de Nancy, 75010 Paris 01 47 00 77 47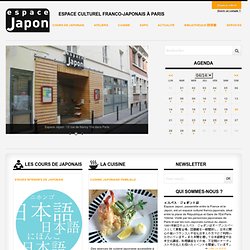 Israël
Living in the Netherlands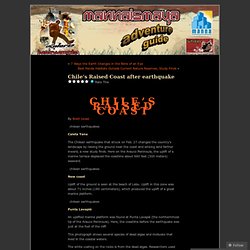 Chile's Raised Coast after earthquake « Mannaismayaadventure's Blog
By Brett Israel Caleta Yane The Chilean earthquake that struck on Feb. 27 changed the country's landscape by raising the ground near the coast and sinking land farther inward, a new study finds. Here on the Arauco Peninsula, the uplift of a marine terrace displaced the coastline about 980 feet (300 meters) seaward.
Swiss news and information platform about Switzerland, business, culture, sport, weather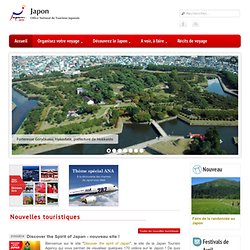 Pour cette campagne, des stands seront installés dans les boutiques duty-free des principaux aéroports du Japon (Narita, Haneda, Chubu et Kansai) , du 1er octobre 2013 au 31 mars 2014. Le but de cette campagne est de faire découvrir aux visiteurs étrangers arrivant au Japon comment apprécier le Saké et le Shochu, grâce à des dégustations sur place, et en leur expliquant comment le saké est fabriqué et apprécié au Japon. Des informations sur les brasseries que l'on peut visiter au Japon seront également disponible sur place.
www.insee.fr/fr/pdf/intfrcbref-2011.pdf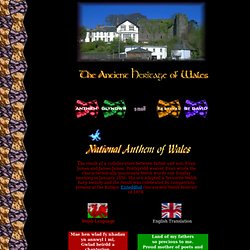 The National Eisteddfod of Wales is Europe's oldest and largest festival of culture, literature and indigenous music; its origins backdate to the 12th Century. Every August, the attraction of Wales's National Eisteddfod draws 170,000 visitors over a week long event, which is best described as a Welsh cultural and artistic Olympics, a celebration of the Welsh love of art, literature and pageant. Throughout the year, local and regional Welsh Eisteddfodau qualify a total 6,000 competitors for the national event, which range from poets to choirs and musicians to artists. While the Eisteddfod is held at towns and cities alternately in northern and southern Wales, the institution is exclusively Welsh language orientated and provides a high profile focus and convergence of the Welsh speaking communities of Wales.
Wales - the ancient Celtic heritage
The immigration process can be confusing, expensive and frustrating: it doesn't need to be this way. No Borders Universal Migration will assist you throughout the entire process to ensure that you successfully immigrate to Australia with the best visa for your specific situation. Immigration to Australia is a dream for many people, and for those already living here attaining permanent residency or citizenship is usually the next step. No Borders Universal Migration shares your dreams and will guide you through this process to ensure you get the best deal for your specific needs. We will help you attain your immigration goals by advising you on which visa to apply for, assisting you with your points test and with drafting documents, lodging your application, providing evidence, liaising with the Department of Immigration and Citizenship and following the progress of your application.
Immigration to Australia