Arts, Culture & Entertainment
Interview: Edward Burtynsky Talks About 'Water'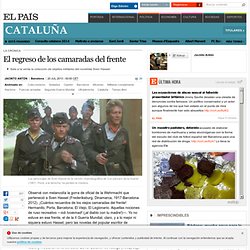 Observé con melancolía la gorra de oficial de la Wehrmacht que perteneció a Sven Hassel (Frederiksburg, Dinamarca, 1917-Barcelona 2012). ¡Cuántos recuerdos de los viejos camaradas del frente! Hermanito, Porta, Barcelona, El Viejo, El Legionario.
El regreso de los camaradas del frente
Libros Libres Foto: Grupo 2013
Con estas organizaciones saciarás tu hambre de libros – Asuntos sociales – Noticias, última hora, vídeos y fotos de Asuntos sociales en lainformacion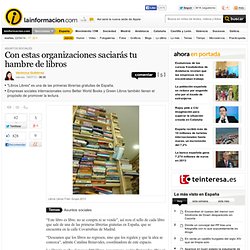 7 Dicas para se ter sucesso nas mídias sociais | Fotografia-DG
Olá Pessoal, o meu último post aqui já está fazendo muito tempo e vocês nem imaginam o turbilhão de coisas que me aconteceram neste meio tempo e que me impossibilitou de escrever para o FDG.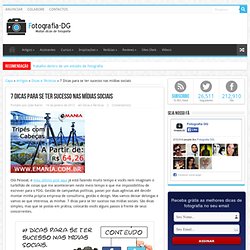 Fotos encontradas | Porque la fotografía se hizo para ser mirada
César Fernández Arias - Crónica sintética
J. Alfaro García - Fotógrafo | Alicante · Novelda · Sant Joan d' Alacant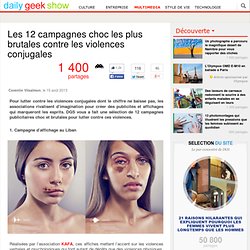 Les 12 campagnes choc les plus brutales contre les violences conjugales
Pour lutter contre les violences conjugales dont le chiffre ne baisse pas, les associations rivalisent d'imagination pour créer des publicités et affichages qui marqueront les esprits.
Website Reviews | Intelligent & Inspired | The Good Web Guide
Acoustic Mirror: Archive
En inglés suena mejor. O al menos con más empaque: singer-songwriters.
De la pana a la pena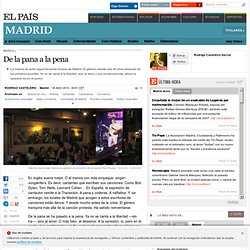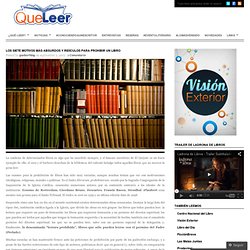 Los siete motivos más absurdos y ridículos para prohibir un libro
Los siete motivos más absurdos y ridículos para prohibir un libro
Ya que hace poco hemos hablado acerca de si se puede aprender a cantar a los 30 años, ¿por qué no hablar acerca de la voz en la tercera edad?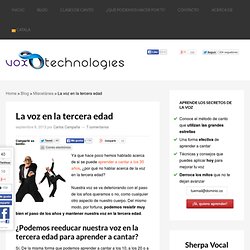 La voz en la tercera edad - Vox Technologies Vocal Studio
I need a guide: jose romussi
all the current and upcoming exhibitions - euromuse.net
Dale al 'play': entérate de la fecha de estreno de las nuevas temporadas de tus series favoritas
Fantásticas 29 de septiembre: Once Upon a Time, estreno T3, ABC 3 de octubre: Bella y Bestia, estreno T2, SyFy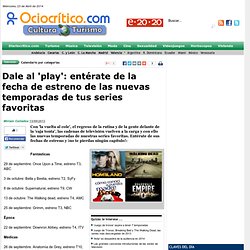 Ficción sonora online
The Independent recently published a pretty fascinating list of David Bowie's 100 favorite books. It was well stocked with classics — The Iliad, Madam Bovary, The Great Gatsby, 1984, and The Stranger all feature — but there are also a heap of fascinating lesser-known books, so much so that we thought we'd put together an annotated guide to some of the titles that caught our attention. Here are 15 that we can either vouch for directly or have added to our collective Flavorwire reading list.
An Annotated Guide to 15 of David Bowie's Favorite Books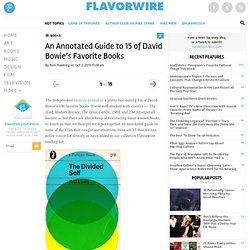 El edén creativo
snapscore - providing insights to your accomplishments and professional career - snapscore
In Unutterable Horror, his deeply knowledgeable, lively, and unabashedly opinionated history of supernatural fiction, S.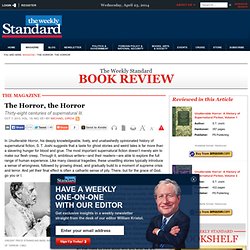 The Horror, the Horror
SatCesc.com
CultureCritic - Film Reviews. Exhibition Reviews. Theatre Reviews. Music.
19 worst mistakes a photographer can make
Quiénes somos
¿Qué es "Cómo la hice"? La fotografía sigue conservando cierto halo de misterio a pesar de sus casi dos siglos de historia. El proyecto de "Cómo la hice" surge con el ánimo de aprender algunos de sus secretos.
This week's column by Ctein
Presentation, Presentation, Presentation
The rise of documentary film: The shocking truth
Centro de la Imagen | Es un espacio dedicado a la investigación, la formación, el análisis y la divulgación de la fotografía y la imagen entre diversos públicos. Fue creado en 1994 por el Conaculta.
Woo Media - Music PR & Social Media - Agency located in Bilbao and Ibiza
Two-Shots: Leanne Shapton's Sunday Night Movie Paintings
In 2011, Leanne Shapton, the illustrator and writer, published a series of watercolors called "A Month of…," which was posted online in monthly installments grouped by theme.
Fotografía > soitu.es|
Música > soitu.es|
Bowie siempre fue muy coqueto, por ejemplo.
Animation legend Hayao Miyazaki under attack in Japan for anti-war film
14 fantastic foreign sci-fi movies you really need to see
Blog de la Revista Kokoro
Artweeters = Contemporary Art + Social Media
Elepé - Revista musical con artistas, grupos y todos sus álbumes
The Wire Archive Live | Exact Editions | Blog
Fotos: Los mejores discos en vivo de todos los tiempos
Los 10 músicos más ricos del mundo - Cultura Colectiva
earbits, una radio online para web y Android que vale la pena conocer
7 Music Discovery Tools to Find New Tunes
Muzikalia - Artículo: Documentales musicales imprescindibles
La música de fondo I
Playjack
LINKS : BOOK/SHOP
Booktrack - Booktrack - Amplify your story
Librote, una red social de lectura
Audience Picks: Top 100 'Killer Thrillers'
Guía Literaria: 100 Consejos para Escritores
10 librerías de Madrid en las que consultar al camarero
Readium, crea tu biblioteca y lee libros electrónicos ePub en tu navegador Chrome |
Prólogo por Gabriel García Márquez
Librería online, Venta de libros
La Feria del Libro piensa en papel
Arte urbano - iBytes
Culture, Knowledge & Encyclopedies
Longreads
Movies, TV, Documentaries