Art Webs
Video of Artist's Book Triennial opening in Vilnius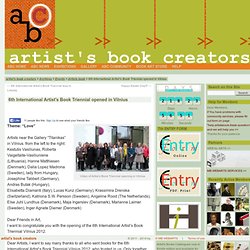 6th International Artist's Book Triennial opened in Vilnius | artists book creators
The launch of Damien Hirst's new Web site, which offers a voyeuristic live camera feed into the heart of his studio, is certainly a step forward in adventurousness for famous artists on the Internet (in comparison, Gerhard Richter's looks like Geocities). But Hirst is still far from avant garde in the wild world of artist Web sites, where new media artists turn the Internet into a visual playground and conceptualists build puzzling and wonderful hybrid pages. Below, ARTINFO rounds up our picks for 20 of the most notable Web sites for contemporary artists, from figures you know to others more obscure.
20 Artists With Must-Click Web Sites, From Tauba Auerbach to Andrea Zittel
Home
Manifesta Journal | around curatorial practices
Art Radar Asia | Contemporary art trends and news from Asia and beyond
Couronnée de succès à sa création, Inanna est la première pièce de Carolyn Carlson à son arrivée au Centre Chorégraphique National Roubaix Nord-Pas de Calais en 2005.
Inanna, de Carolyn Carlson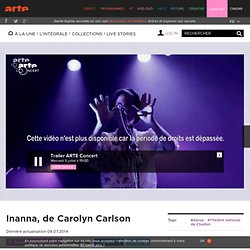 spa.RK. best electronics in town
SightsWithin.com - Welcome
Art Agenda
the imagery planet
The server encountered an internal error or misconfiguration and was unable to complete your request.
Google Art Project : tech/culture/droit
Nowhereisland