Architecture Blogs & Magazines
FLAV+InfoArquitectura
The Burj al Alam, or The World Tower. Upon completion it will rank as the world's highest hotel. It is expected to be finished by 2009.
Urbanity.es - Arquitectura, infraestructuras, urbanismo, etc...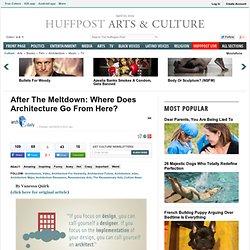 After The Meltdown: Where Does Architecture Go From Here?
By Vanessa Quirk (click here for original article) © Megan Jett You can get into Architecture for one of two reasons: good architecture or bad.
Inspirational Gallery #29 - Architecture
With over 15 billion page views a month Tumblr has become an insanely popular blogging platform. Users may like Tumblr for its simplicity, its beauty, its strong focus on user experience, or its friendly and engaged community, but like it they do. Growing at over 30% a month has not been without challenges.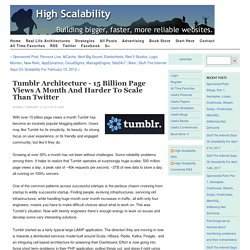 'blob VB3' by dmvA photo by mick couwenbergh/rini van beek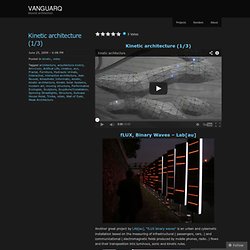 Kinetic architecture (1/3) « VANGUARQ
i
historia de la arquitectura moderna
MANIFESTO ARCHITECTURE
Archinomy
Biennale Architettura 7 giugno > 23 novembre 2014
Architettura - People meet in architecture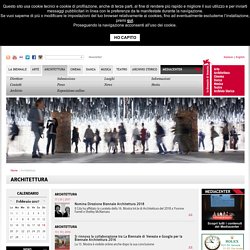 Tomaat architecture magazine
La Forma Moderna en Latinoamérica
TEORIAS DE LA ARQUITECTURA
la forma moderna