Writing/Books
Top 10 Thinking Traps Exposed. Our minds set up many traps for us.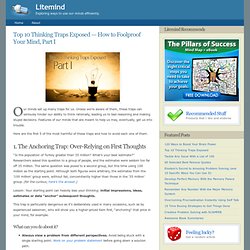 Unless we're aware of them, these traps can seriously hinder our ability to think rationally, leading us to bad reasoning and making stupid decisions. Features of our minds that are meant to help us may, eventually, get us into trouble. Here are the first 5 of the most harmful of these traps and how to avoid each one of them. 1. The Anchoring Trap: Over-Relying on First Thoughts. Writing Community for Writers, Readers and Literary Agents. Submit Works, Read & Rate Writings. Overcome Writer's Block, Suggestions To Get You Writing Again.
^ Back to top We use cookies, just to track visits to our website, we store no personal details.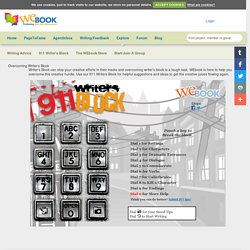 ACCEPT COOKIES What are cookies? Login Overcoming Writer's Block. Fifty (50!) Tools which can help you in Writing. Don't Miss Any Tips!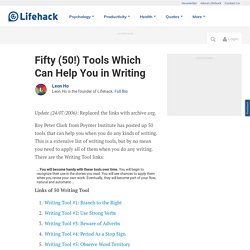 Like us on Facebook Close Open Update (24/07/2006): Replaced the links with archive.org. Roy Peter Clark from Poynter Institute has posted up 50 tools that can help you when you do any kinds of writing. Online Books, Poems, Short Stories - Read Print Library. A Dream Of Death by William Butler Yeats. Cure writer's block with writing prompts - writing tips character name generator. 100 Must Read Books: The Man's Essential Library. Written by: Jason Lankow, Ross Crooks, Joshua Ritchie, and Brett McKay Photo by the nonist There are the books you read, and then there are the books that change your life.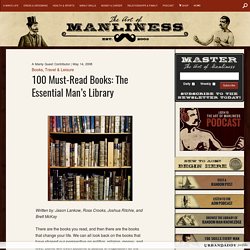 We can all look back on the books that have shaped our perspective on politics, religion, money, and love. Some will even become a source of inspiration for the rest of your life.
---