Nutrition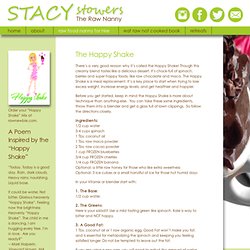 Step # 1 Liquid Base. Melody starts with 1/2 cup water.
soda-full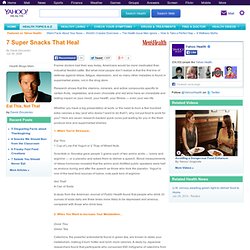 If some doctors had their way today, Americans would be more medicated than industrial feedlot cattle.
7 Super Snacks That Heal
Nootropics (/noʊ.əˈtrɒpɨks/ noh-ə-TROP-iks), also referred to as smart drugs, memory enhancers, neuro enhancers, cognitive enhancers, and intelligence enhancers, are drugs, supplements, nutraceuticals, and functional foods that purportedly improve mental functions such as cognition, memory, intelligence, motivation, attention, and concentration.[1][2] The word nootropic was coined in 1972 by the Romanian Dr. Corneliu E. Giurgea,[3][4] derived from the Greek words νους nous, or "mind," and τρέπειν trepein meaning "to bend/turn". Nootropics are thought to work by altering the availability of the brain's supply of neurochemicals (neurotransmitters, enzymes, and hormones), by improving the brain's oxygen supply, or by stimulating nerve growth.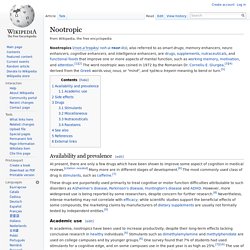 Un plato con carne de cerdo, embutidos y chucrut. El chucrut (del francés, choucroute, y éste del alemán, sauerkraut, 'col agria', a través del alsaciano sürkrüt; en polaco, kiszona kapusta; en ruso, квашеная капуста(kvašenaä kapusta) es una comida típica de Alemania, de Alsacia, de Polonia y de Rusia que se prepara haciendo fermentar las hojas del repollo (col) en agua con sal (salmuera).
Chucrut