Savouries
Chocolate Mousse. December 22nd, 2010 | Category: Chocolate Two ingredients (seriously, only chocolate and water) and five minutes later, you will be eating The Best Chocolate Mousse of Your Life.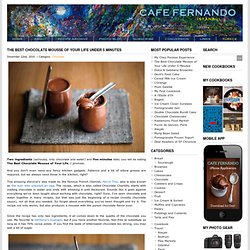 I promise. And you don't even need any fancy kitchen gadgets. Patience and a bit of elbow grease are required, but we always need those in the kitchen, right? This amazing discovery was made by the famous French chemist, Hervé This, who is also known as the man who unboiled an egg. Better Chocolate Mousse. July 13th, 2010 | Category: Chocolate, Puddings and Custards I've told you about the best part of working from home, but I realized I haven't mentioned some of the not-so-delightful sides.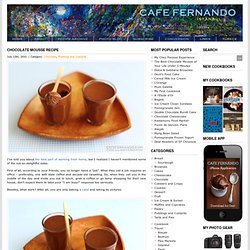 First of all, according to your friends, you no longer have a "job". What they call a job requires an office – preferably, one with stale coffee and decade-old carpeting. So, when they call you in the middle of the day and invite you out to lunch, grab a coffee or go lamp shopping for their new house, don't expect them to take your "I am busy!" iPhone APP sugar cookies. These cookies were one of those fabulous last minute ideas you know you don't have time for, should not even attempt, but yet you do because you can't resist.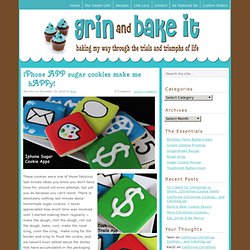 There is absolutely nothing last minute about homemade sugar cookies. I never appreciated how much time was involved until I started making them regularly ~ make the dough, chill the dough, roll out the dough, bake, cool, make the royal icing, color the icing, make icing for the border and icing to flood the cookie, and we haven't even talked about the dishes that have accumulated or the packaging process. I've learned to spread the steps over several different days to make it manageable and fun.
Cookie cupcake. Is it a cupcake?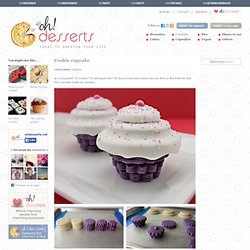 A cookie? Or perhaps both? It's funny how many ideas we can find on the Internet, like this cupcake made ​​by cookies. It's easier than it sounds: you only need to bake 2 kind of cooki shapes, one for the base and others for the top to join separately with some drops of icing. Raspberry Lemonade Bars. Hershey's Kitchen. Samoas. Samoas - my absolute favorite Girl Scout cookie - and now I can make at home!!!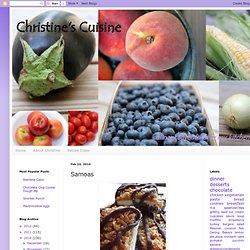 (And you'll get much more to eat than the what - 9 (!?) That come in the box) I was so excited when I saw this recipe - they are in a bar form so they are easier to make than cutting and shaping a bunch of circle cookies. These were unbelievably easy to make and tasted exactly like the authentic Girl Scout cookie. I think these would be fun to make and have people guess what they are. Next on my list to try - homemade thin mints!
---