Shopping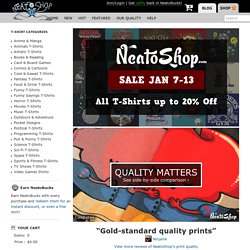 Howdy! You've come to the right place for the geekiest, weirdest, and most wonderful stuff on the web. We stock over 8,000 items in our Southern California warehouse for fast USA and international deliveries. There are tons of new stuff added weekly, along with old favorites.
Categories By Price By Tags The Incredible Gift Guide
Unique Inexpensive Gifts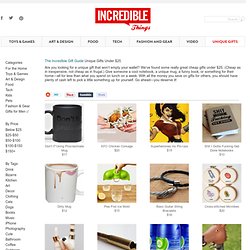 LOVE CULTURE . - CLOTHES
Xeni Jardin at 11:21 am Fri, Jan 17, 2014 • 0 Image: Reuters Reuters reports that digital security firm IntelCrawler claims to have uncovered "at least six ongoing attacks at merchants across the United States whose credit card processing systems are infected with the same type of malicious software used to steal data from some 40 million credit cards at Target Inc."