Outils entreprenneur
Boxify.me Offers Free, No Sign-Up File Sharing for Groups
Surveillez l'activité de votre site au moment même où elle a lieu : identifiez immédiatement les éléments performants et ceux qui ne le sont pas. En savoir plus Vos investissements dans les médias sociaux méritent mieux que des tâtonnements. Procurez-vous des données et des informations directement exploitables.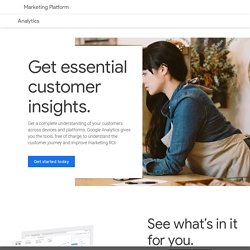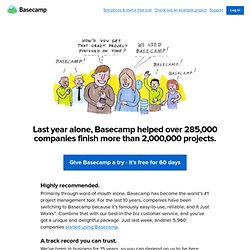 Project management software, online collaboration: Basecamp
Start your free trial. You'll be up and running in less than a minute. Already have another Basecamp, Highrise, Backpack, or Campfire account?
Highrise: Small Business CRM, Web-Based Contact Manager